Movie News
ABC Wants STAR WARS TV Series Despite Its Costly Budget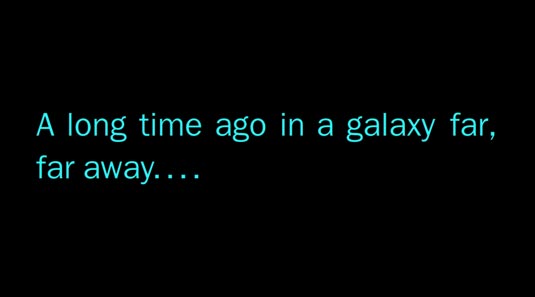 Back in June 2011, producer Rick McCallum revealed that the live-action Star Wars TV series was on hold for at least three years, because of its growing budget. They had commissioned over 50 scripts for the show, which he described last year as "Deadwood in space." Writers such as Battlestar Galactica creator Ronald D. Moore penned the scripts, but in spite of everything, no network would bite due to the high cost of $5 million per episode.
But now, ABC entertainment president Paul Lee revealed to EW that the network is changing their mind, and is considering to revive the show:
"We'd love to do something with Lucasfilm, we're not sure what yet. We haven't even sat down with them. We're going to look at [the live-action series], we're going to look at all of them, and see what's right. We weren't able to discuss this with them until [the acquisition] closed and it just closed. It's definitely going to be part of the conversation."
And it would only make sense, since the network is owned by Disney, which now also owns LucasFilm and all of its properties.
In spite of the show might be happening after all, it is still a pretty tricky venture, what with the highly-anticipated Star Wars: Episode VII 'ordered' for release in 2015. Paul Lee also spoke about how their strategy for the show may mirror their plan for Marvel's S.H.I.E.L.D., set within the Marvel's The Avengers universe.
"It's going to be very much up to the Lucasfilm brands how they want to play it. We got to a point here with Marvel, a very special point, where we're in the Marvel universe, and very relevantly so, but we're not doing The Avengers. But S.H.I.E.L.D. is part of The Avengers. So maybe something oblique is the way to [approach the Star Wars universe] rather than going straight head-on at it."
As of yet unknown sources claim that the live-action Star Wars TV series will center on rival families battling for control of the underworld. The show is set between Star Wars: Episode III – Revenge of the Sith and Star Wars: Episode IV – A New Hope, it appears.
This live-action project is not to be confused with Star Wars Detours, an animated comedy series that explores the lighter side of this galaxy far, far, away. And which I also warmly recommend, heheh.