Movie News
Abigail Breslin Joins Julianne Moore for Innocence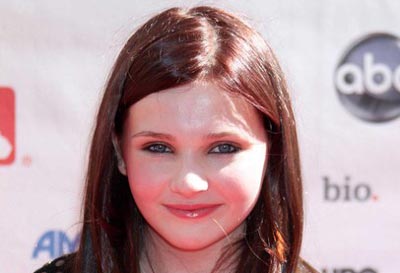 Little Miss Sunshine
star,
Abigail Breslin
will join the previously announced
Julianne Moore
in the upcoming
Hilary Brougher
's project titled
Innocence
. The whole thing is adapted from
Jane Mendelsohn
's novel of the same name and it's already being described as a gothic vampire thriller. Just in case you haven't had enough of the vampires yet… As usual, here's a description of the
Innocence
novel: "Adolescence is a tough time for most people, and it is especially hard for 14-year-old Beckett, whose mother was killed in a drunk-driving accident in the suburbs. After the accident, her father, Miles, decides to move to an apartment on the Upper West Side of Manhattan, enrolling Beckett in an exclusive private school. Strange things are happening at this school: several girls have formed suicide pacts, and three girls kill themselves shortly after Beckett begins school. It is through these events that Beckett meets Pam, the school nurse, who begins dating Miles and eventually becomes Beckett's new stepmother." Young Breslin will play Beckett, "a recently bereaved teenage girl who finds herself the focus of everyone's attention at her elitist private school, which is home to a nest of vampires". The film is the first project under the new first-look/co-development deal between UK-based Bankside and New York-based Killer, and here's what Stephen Kelliher, head of sales and marketing at Bankside had to say about this casting news: "We are thrilled to have Abigail attached to star in Innocence. It is rare for someone of age to have achieved the level of recognition that she enjoys all over the world. She is a top class actress who will bring a great deal of prestige to a project that is already attracting and extremely high level of interest in the marketplace." Killer Films plans on a summer shoot. As usual, we'll keep you updated! Stay tuned!