Movie News
Absolutely Anything Comedy Starring John Oliver and Robin Williams
Absolutely Anything
is an upcoming comedy that involves "aliens, a goofy Brit, a talking dog, and buckets of silliness."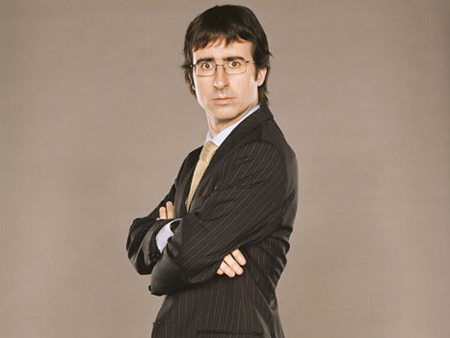 And that's basically all we know about this project. Except the (big!) fact that goes like this:
Monty Python
's
Terry Jones
is attached to direct the whole thing, with
Daily Show
correspondent and occasional "Community" cast member John Oliver set to star in it. And, if that's not great enough for you, then let us say right here at the beginning that
Robin Williams
is in talks to play the dog! Jones wrote the script together with
Gavin Scott
, and, at this moment, we have no idea what Oliver's role will be (probably that "goofy Brit"), Robin Williams is in talks to play the talking dog named Dennis the Dog, while
John Cleese, Michael Palin, Eric Idle
and
Terry Gilliam
have all been contacted about voicing aliens.
Absolutely Anything
is currently hoping to shoot in Spring 2011.