Movie News
Actor Tom Sizemore Writing a Memoir of His Drug Use and Recovery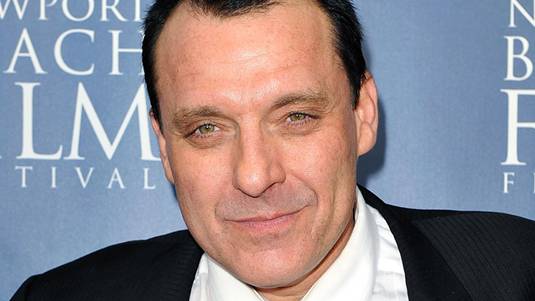 Actor Tom Sizemore is jumping on the celebrity memoir trend to write a candid memoir about his struggles with drug addiction.
The Saving Private Ryan star rose to fame in True Romance, Natural Born Killers and perhaps the most known being his portrayal of Michael Cheritto as an armed robber in the heist film Heat.
Sizemore, who had battled drug addiction since he was 15 has fallen into cocaine and heroin addiction and at his lowest point he was convicted in 2003 of assault and battery against his girlfriend, the former "Hollywood Madam" Heidi Fleiss with whom he later appeared with on Celebrity Rehab with Dr.Drew.
Now Sizemore has signed a deal with Atria Books and will co-write the book with Anna David. The untitled memoir will detail his rise from tough childhood in a Detroit housing project to his climb to the top in Hollywood and his eventual dark descent into drug addiction and back. The book will be published in 2013.
Actor encourages drug addicts to overcome addiction, saying that:
I should have been dead many times over and honestly, I didn't know that I was going to come back from the bottom I dropped to. The fact that I'm now sober over two years – and that I'm acting as much as I did before – proves that people can overcome obstacles even when they're sure they can't. I hope that this book can inspire other people to never give up.
Hallelujah! In that manner, watch Sizemore talked exclusively to Bakersfield.com about his addiction, drugs in Hollywood and how he plans to stay clean
[youtube]http://www.youtube.com/watch?v=Z1Kf8E-vpng[/youtube]
Tom Sizemore in Bakersfield Jail