Movie News
Adam Shankman Eyeing THIS IS WHERE I LEAVE YOU Adaptation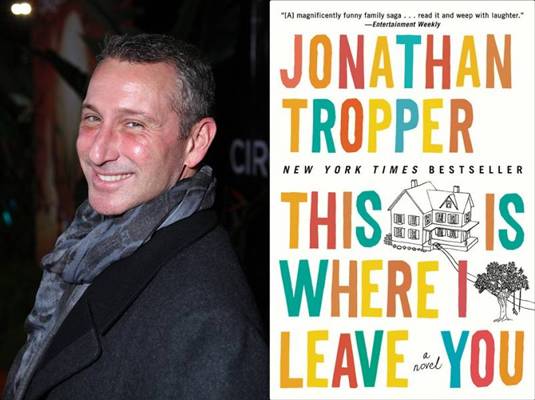 Adam Shankman is in early talks to come on board to direct and produce the family drama This Is Where I Leave You for Warner Bros., which is making him the latest director to be mentioned in connection with the adaptation of Jonathan Tropper's novel.
Firstly, Warner Bros. acquired the screen rights to Tropper's novel with Greg Berlanti (Life as We Know It) directing and was one of the films David Yates was considering after the conclusion of the Harry Potter series.
The story centers on a father who dies and requests that his highly dysfunctional and non-religious family sit Shivah for seven days, or in other words we have a non-religious family with rivalries and recriminations that is forced to sit in the same room with each other—often amusing or at the very least bearing guests, weepers, and well-wishers—for seven days.
Shankman recently signed on to helm a new interpretation of The Nutcracker, but WB is hoping to start production on This is Where I Leave You late this summer so The Nutcracker may be in a bad way. However, he is now focused on getting Rock of Ages across the finish line.
Here's the summary of the book:
The death of Judd Foxman's father marks the first time that the entire Foxman family-including Judd's mother, brothers, and sister-have been together in years. Conspicuously absent: Judd's wife, Jen, whose fourteen-month affair with Judd's radio-shock-jock boss has recently become painfully public.

Simultaneously mourning the death of his father and the demise of his marriage, Judd joins the rest of the Foxmans as they reluctantly submit to their patriarch's dying request: to spend the seven days following the funeral together. In the same house. Like a family.

As the week quickly spins out of control, longstanding grudges resurface, secrets are revealed, and old passions reawakened. For Judd, it's a weeklong attempt to make sense of the mess his life has become while trying in vain not to get sucked into the regressive battles of his madly dysfunctional family. All of which would be hard enough without the bomb Jen dropped the day Judd's father died: She's pregnant.

This Is Where I Leave You is Jonathan Tropper's most accomplished work to date, a riotously funny, emotionally raw novel about love, marriage, divorce, family, and the ties that bind-whether we like it or not.