Movie News
Alec Baldwin, Julia Roberts Latest Stars to Join THE NORMAL HEART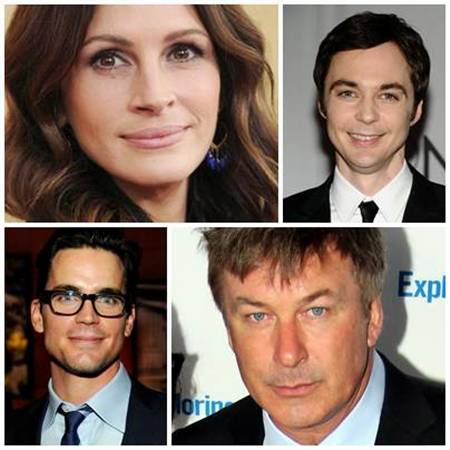 The AIDS drama The Normal Heart based on the Larry Kramer's Tony-winning semi-autobiographical play of the same name, got a big boost after two big-name stars and two recognizable faces signed on to star in the drama: Oscar winner Julia Roberts, Emmy winner Alec Baldwin, Jim Parsons (The Big Bang Theory) and Matt Bomer (White Collar) will be joining the still attached Mark Ruffalo in the film. The film, directed by Glee's Ryan Murphy,  follows the rise of the disease in the 1980s, when it spread rapidly through New York's gay community. Kramer also wrote the script. Ruffalo will play the central role of Ned Weeks, who sounds the alarm about the epidemic in its early days; Baldwin will play his brother, Ben, a straight lawyer, while Roberts will play Dr.Emma Brookner who understands the seriousness of the mystery sickness and battles the U.S. government for funding; Bomer will play Weeks' journalist lover, while Parsons, who appeared in the Broadway version, will play Tommy Boatwright a southern gay activist. Murphy previously told Deadline:
The Normal Heart' is the thing that I'm going to do next. I optioned it and there's a brilliant script that Larry Kramer wrote and I'm going to do that with Mark Ruffalo and maybe [Julia] Roberts. I believe in that play.
Ruffalo said he was initially reluctant to accept the role:
It's a great honor, but I was hesitant about doing Normal Heart because it probably should be a gay actor. I brought that up to Ryan, but he said that I was the actor he wanted.
There's no start date yet. Yay 4 gay. [youtube]http://www.youtube.com/watch?v=Xr9osk62RVw[/youtube]

Broadway Beat at The Normal Heart Opening