Movie News
Alex Gibney to Make WikiLeaks Documentary
Jullian Assange
?
WikiLeaks
?
Alex Gibney
? Does that sound familiar? Does that make some sense?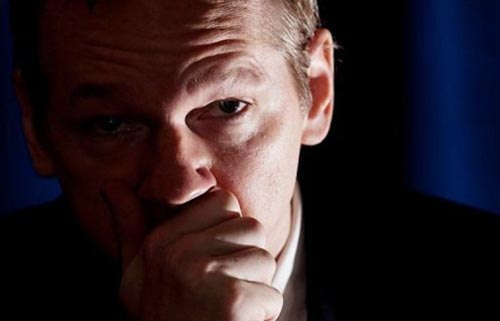 Definitely yes, especially now, after Universal Pictures has acquired the documentary about WikiLeaks founder Assange that Oscar-winner director Alex Gibney will direct and produce. But don't get confused with this one, because this project has nothing to do with
previously announced
biopic about Assange… So, Assange is quite impressive guy, indeed. At least because you can either love him, or hate him, there's just no indifference (ok, I already see someone writing that "i" word, and that's not nice!). He's the founder of the whistleblower organization WikiLeaks and responsible for the release of thousands of confidential government documents, thus causing an uproar in both the political world and the media world. Leaks have ranged from "footage of an Apache helicopter's firing fatally on journalists and civilians in Baghdad to last November's deluge of diplomatic cables that left the U.S. government red-faced and outraged." And that's how the guy managed to get on our site as well, beside the fact that several pics have already been optioned as of late on Assange including a biopic that Josephson Entertainment and Michelle Krumm Prods. will produce. As for Gibney, his past docus include
Enron: The Smartest Guys in the Room
and
Client 9: The Rise and Fall of Eliot Spitzer
and have almost always included the help of those for which the pic is following. However, at this time it is unknown whether Assange will participate. As usual, we'll keep an eye on it!