Movie News
Alex Pettyfer to Star in City of Bones (Mortal Instruments)?
When you get an offer like this – it's pretty much obvious that you'll accept it, right?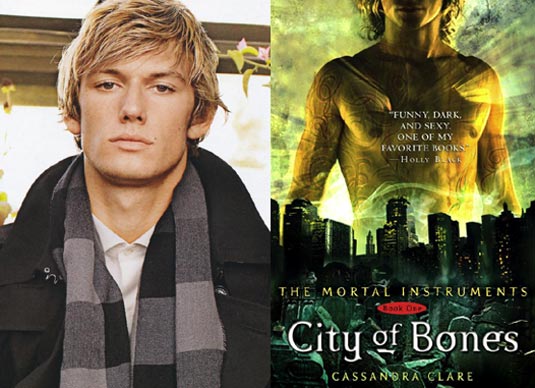 So, we believe that British actor Alex Pettyfer is quite good choice for the role of Jace Wayland, in the upcoming film adaption of the book City of Bones, the first book in the Mortal Instruments series of best sellers, by author Cassandra Clare. And you? Guys from Collider had a little chat with Pettyfer this weekend, and here's what he said: "I'm a big fan of the books, and I'm just trying to figure out what I'm doing next." And while he figures that out, Author Cassandra Clare shared a little update on her blog: "Hey guys, I know a lot of you have been waiting for updates . . . I wanted to wait till I could have an official chat with the studio folks before I said anything, so my small contribution is: I know Alex has met with the director, Scott Stewart, several times; I know he screened Scott's movie, Priest, and loved it; I know he read the books over the holidays and really liked them and liked Jace, and his agents are representing him in negotiating making a deal for the role of Jace. At this point it's all about the deal, which really doesn't have anything to do with me, so I stand back and wait for news like the rest of you." The novel follows Clary Fray, a seemingly ordinary girl who stumbles into the hidden world of Shadowhunters and their prey: demons, vampires, werewolves and anything else with big teeth that might go bump in the night. There she meets and falls for Jace Wayland, the sarcastic, skilled Shadowhunter. Their relationship turns out to be complicated by more than supernatural beasties; even Clary's mother seems to be harbouring a deep secret. At the end, let us remind you that already on board is director Scott Charles Stewart as well as Lily Collins who has been cast as Clary, the fifteen-year-old red-headed trouble maker and artist.