Movie News
Alex Pettyfer To Star In The Hunger Games?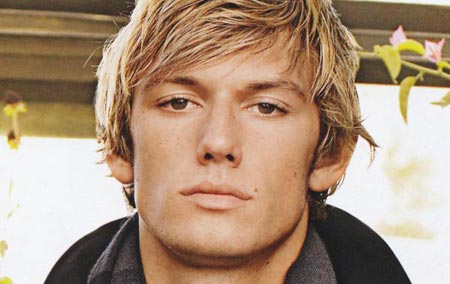 Few days ago, we had an interesting chat about the upcoming Gary Ross' The Hunger Games, when you learned that even 30 actresses have met or read for the role. Of course, we are talking about the female lead, character Katniss Everdeen.
But today, we're here to report that male lead part is also an interesting question when it comes to this project, and we finally have some rumor about that! Apparently, Alex Pettyfer "confirmed he had been approached for the part but is not yet certain he wants to take it on."
So, we know that the character Peeta Mellark is the love interest of sorts for Katniss and fellow District 12 resident. Pettyfer confirmed he had talked with producers saying:
"Yes I did, but undecided yet, still [waiting] to see a script." Well, this is interesting indeed, although it looks almost unbelievable that Pettyfer will actually sign on.
The guy is quite busy, I mean, you already know that he's circling for a leading role in The Bourne Legacy, he's also in talks for The Last Apprentice. So, we'll just have to wait and see!
In a meanwhile, check out The Hunger Games description:
"In the ruins of a place once known as North America lies the nation of Panem, a shining Capitol surrounded by twelve outlying districts. The Capitol is harsh and cruel and keeps the districts in line by forcing them all to send one boy and one girl between the ages of twelve and eighteen to participate in the annual Hunger Games, a fight to the death on live TV.
Sixteen year-old Katniss Everdeen regards it as a death sentence when she steps forward to take her sister's place in the Games. But Katniss has been close to dead before and survival, for her, is second nature. Without really meaning to, she becomes a contender. But if she is to win, she will have to start making choices that weigh survival against humanity and life against love."
Make sure you stay tuned! We'll be back with more updates on The Hunger Games.