Movie News
Alexander Skarsgard Joins Julianne Moore In What Maisie Knew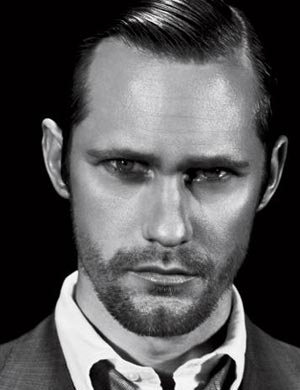 What Maisie Knew is the novel by Henry James, but it's also an upcoming project that will be directed by Scott McGehee and David Siegel.
Today, we're here to report that this could be an interesting adaptation indeed, especially now, when we know that Julianne Moore, Steve Coogan and Alexander Skarsgard are all set to star in it!
Here's a little description of the novel: "Set mostly in England, the novel is related from the perspective of Maisie, a preadolescent whose parents were divorced when she was six years old and who spends six months of the year with each parent.
The only emotional constant in Maisie's life is Mrs. Wix, a motherly old governess. Maisie's parents marry other partners, but neither marriage succeeds. Her new stepparents are attracted to each other, divorce Maisie's parents, and marry.
Maisie knows intuitively that she cannot depend on the adults in her life, and she chooses to live with Mrs. Wix, on whose unconditional love she can depend."
Only, this time, the plot is being updated by Nancy Doyne and Carroll Cartwright, who will set the story in contemporary New York.
Julianne Moore is on board to star as "rock icon mother", Steve Coogan is "an art dealer father" while Alexander Skarsgard is set to star as Moore's new husband.
Sounds good, so make sure you stay tuned for more updates!