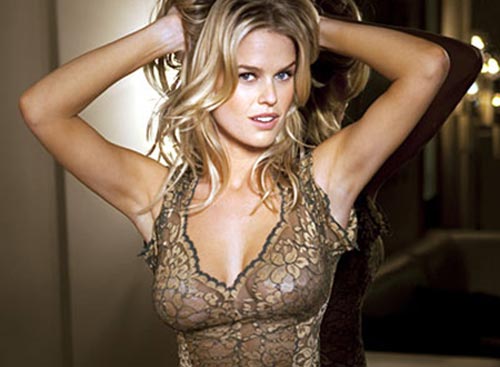 Things with Barry Sonnenfeld's upcoming Men in Black 3 are definitely moving forward! We just learned two important facts about the project.
First, the project will re-start production next month. And, second – Alice Eve has been cast as the younger version of Men in Black Agency head Emma Thompson in the time travel storyline.
So, according to the latest reports, Eve will play the younger version of Men in Black Agency head Thompson. Deadline describes her character this way:
"the British actress plays Olivia, hired as secretary for the Agency in 1969. While it appears she was given the job because of her looks, Olivia is actually whip smart. Sure enough, in the contemporary storyline, Thompson runs the place."
As we said, the second half of filming will begin in March, although it was previously planned to start later this month.
You already know that Jeff Nathanson (Catch Me If You Can) is currently re-writing the script that will mainly focus on the time-travel section of the movie which sees Will Smith and Tommy Lee Jones transported back to 1969 where they meet Josh Brolin, who plays a young version of Jones (Agent K).

(her right eye is green and her left blue)