Movie News
Alice Eve to Join STAR TREK 2 Ensemble Cast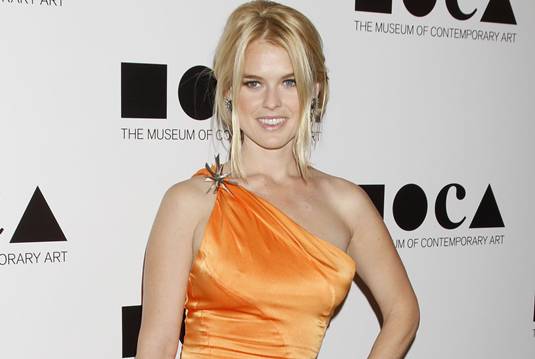 We learned that the Savages actor Benicio del Toro has been offered the role of the main villain of the Star Trek sequel. Now, an English actress Alice Eve has nabbed a lead female role in Star Trek 2, which is yet unknown.
A deal is expected to be made soon as well as Del Toro's deal. She's Out of My League star Eve is set to play a brand new character along with the cast from the previous installment that is returning, including Chris Pine and Zachary Quinto. Zoe Saldana, John Cho and Anton Yelchin are also attached.
There is said to be one more major new role left to be cast, and it could be another bad guy, a supporting character considerably older than del Toro's character.
Production is expected to start in early 2012 with release date set for May 17th 2013.
JJ Abrams is back to direct with Alex Kurtzman, Roberto Orci and Damon Lindelof who worked on the Trek script.
Eve, who's being considered for leads in X-Men First Class and Captain America, beats out Hayley Atwell (Captain America: The First Avenger) and Teresa Palmer (I Am Number Four) to land this role.
After a starring role in She's Out of My League she has a supporting one in Sex and the City 2, Eve will next be seen on the silver screen opposite John Cusack and Luke Evans in Poe-Led thriller The Raven and will play the younger version of Men in Black Agency head Emma Thompson in Men in Black III. Finally, Eve will star in the upcoming British romantic comedy film The Decoy Bride. Stay tuned.
[youtube]http://www.youtube.com/watch?v=8ETDE0VGJY4[/youtube]
Star Trek – Trailer