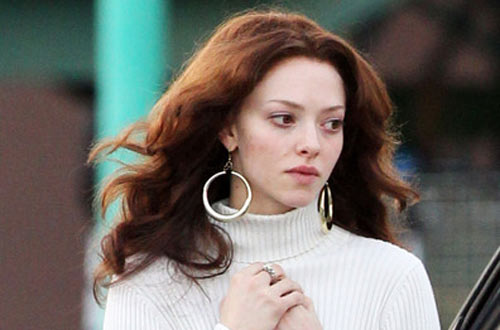 We're all familiar with that Linda Lovelace biopic with Amanda Seyfried in the leading role, simply titled Lovelace, right?
Ok then, it's time for some nudity, because we've just learned some new details about the whole thing, which means – Seyfried plus nudity involved in this report, so make sure you check it out!
According to the producer Patrick Muldoon, this project is going to be "very risqué." Speaking about the movie, Muldoon revealed:
"It's a new thing for her (Seyfried), but it's not about nudity. It's profound, the performance that she's giving…She's doing such an amazing job. We're about two weeks into filming, and the movie's going to be incredible."
When it comes to the Lovelace plot, we already know that it will center on Linda Boreman's rise to fame as iconic porn star Linda Lovelace of 1972's Deep Throat and her subsequent transformation into feminist, anti-porn activist Linda Marchiano.
But, if you want Muldoon's opinion on the whole thing, here's what he had to add: "Thematically, it's talking about how abusive the porn industry was to Linda Lovelace. Yes, there's a lot of nudity, but it's a message movie about respecting women."
Ok, we're now definitely interested in this project.
The rest of the cast includes Peter Sarsgaard, Sharon Stone, Juno Temple, Wes Bentley, Hank Azaria, Bobby Cannavale, Chris Noth, Robert Patrick, James Franco, Eric Roberts, Adam Brody and Demi Moore.
Quite serious cast, what do you think?