Movie Photos
THE AMAZING SPIDER-MAN 2 Set: More Photos Of Jamie Foxx & Dane DeHaan
The day after yesterday's release of the
first official photos
of
Jamie Foxx
as Max Dillon and
Dane DeHaan
as Harry Osborn in the upcoming
The Amazing Spider-Man 2
, we have a few more photos of the two actors along with the look of Maxwell Dillon's room. Last week photos surfaced of a very different looking Foxx as the
film's villain Electro
, the physical transformation of an electrical engineer and lineman. DeHaan, who is playing Harry Osborn (son of Norman Osborn being played by
Chris Cooper
),
tweeted
this first look at his character:
Get some sleep, tall child! You can't keep burning the candle at both ends like John Mulaney.
Check out photos of Maxwell Dillon's room, who is a Spider-Man fan in the comics, as well as some new set photos of the two actors.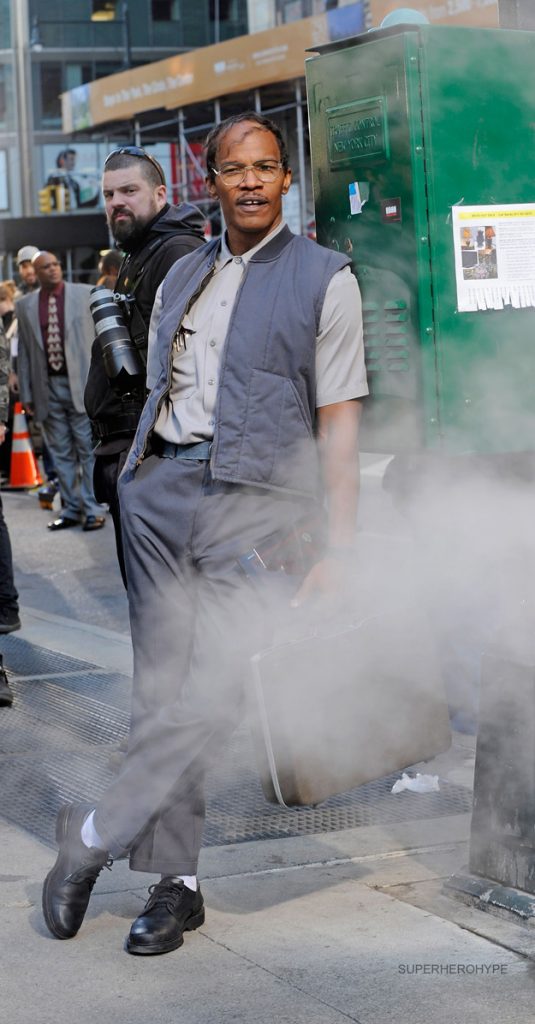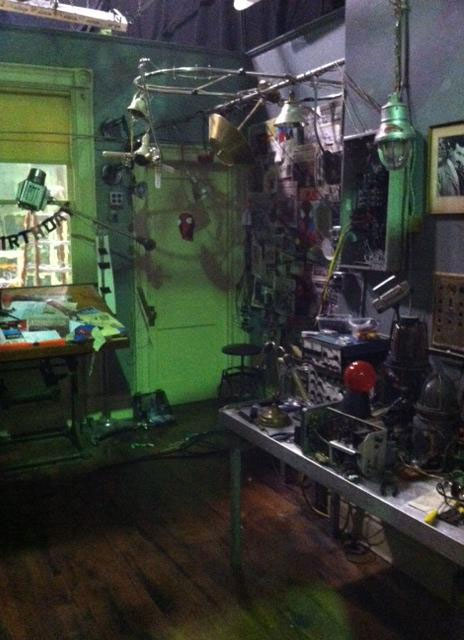 The Amazning Spider-Man 2
is out May 2nd, 2014.
In The Amazing Spider-Man™ 2, for Peter Parker (Andrew Garfield), life is busy – between taking out the bad guys as Spider-Man and spending time with the person he loves, Gwen (Emma Stone), high school graduation can't come quickly enough. Peter hasn't forgotten about the promise he made to Gwen's father to protect her by staying away – but that's a promise he just can't keep. Things will change for Peter when a new villain, Electro (Jamie Foxx), emerges, an old friend, Harry Osborn (Dane DeHaan), returns, and Peter uncovers new clues about his past.