Movie Photos
AMERICAN HORROR STORY Season 2 Set Photo Shows Adam Levine And A Bloody Face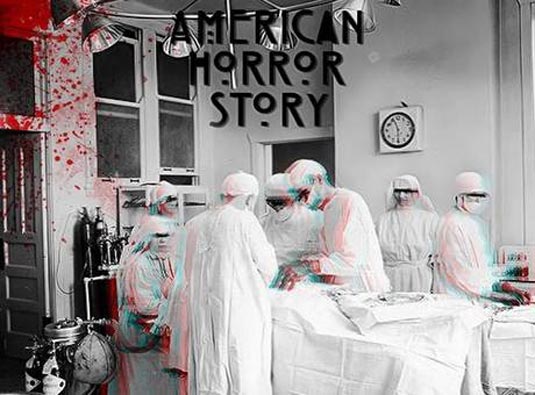 Just last week, there was some casting news related to the role
Adam Levine
is set to play in the upcoming second season of FX's horror-drama
American Horror Story
, and this evening we can have a look at Levine on what appears to be the set for the anticipated returning series. Check it out below, if you wish, and don't say we didn't warn you for spoilers!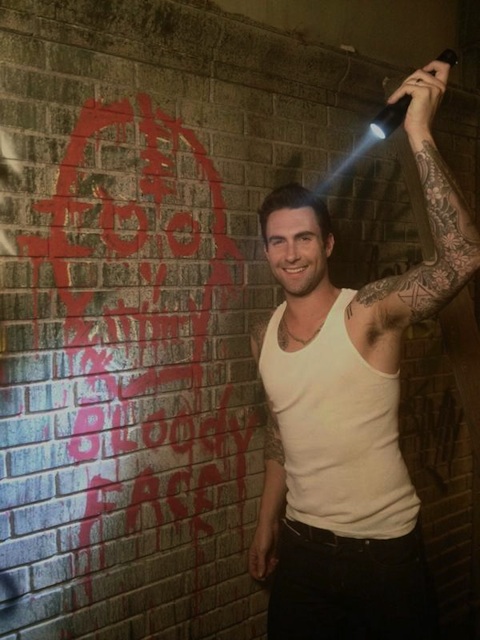 We don't actually know what will be happening regarding the blood-drawing on this pic, but what we do know is that the series will be set in a new location (a mental institution of some sort) and that some of the cast from Season 1 will return, like awesome
Jessica Lange
, but they'll be playing brand new characters with a whole new story. Among those characters are The Lovers. Step Up's
Jenna DeWan
would be playing the female half of the couple, joining previously cast musician/The Voice judge Adam Levine, who is playing the male side of the partnership. Series co-creator Ryan Murphy
Tweeted
the following photo today, saying, "AHS exclusive: Two of our stars who started shooting today – the
[email protected]
and Bloody Face!" Is Bloody Face a character? Or some kind of creepy bogeyman lurking the corridors of the institution for the criminally insane? Either way, Levine seems to be enjoying himself on set. Are we looking at his costume? Or is that just how he likes to hang around between takes? American Horror Story will return for Season 2 this fall on FX, so stay tuned for updates!