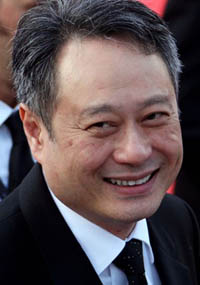 Director Ang Lee ("Hulk" from 2003, "The Hire: Chosen," "Crouching Tiger, Hidden Dragon") will head Venice Film Festival jury this year.
Ang Lee twice won the Venice Film Festival's prestigious Golden Lion award.
The Taiwanese-born director won the award in 2007 for "Lust, Caution," and in 2005 for "Brokeback Mountain," for which he also won a best directing Oscar.
His next movies are "Taking Woodstock" and "A Little Game."
The festival made the announcement Friday. Last year's jury was headed by German film director Wim Wenders.
Venice Film Festival will be held September 2-12, 2009.