Movie News
Angelina Jolie as 3D Cleopatra, James Cameron's New Movie?
When you have this kind of report with James Cameron in it, then you know that something big is about to be filmed.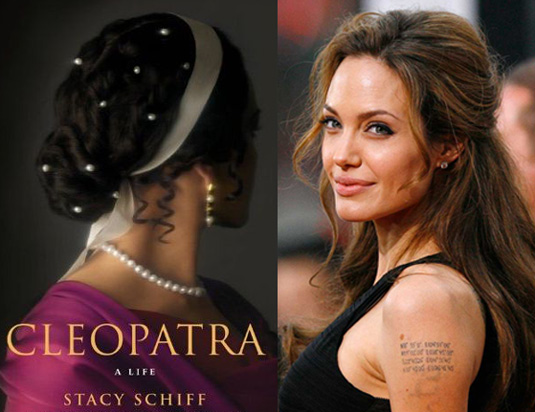 And, that it will be in 3D, of course. So, there you go – Oscar-winner James Cameron is in talks to direct Angelina Jolie in a new 3D film based on the life of Egyptian queen Cleopatra!
The film will be based on Stacy Schiff's book, Cleopatra: A Life, which follows the life of Cleopatra, including her romance with Julius Caesar, her affair with Mark Antony and her death.
Nothing new about that, but still, let's give a chance to producer Scott Rudin and Mr. Cameron of course.
On the other hand, Sony Pictures Entertainment boss Amy Pascal has decided to fast-track its PG-13 and 3D Cleopatra project after screenwriter Brian Helgeland wrote what was is being described as a "brilliant script deserving of epic treatment" all about "what the Romans took from Egypt."
Lovely Jolie is currently busy shooting her directorial debut, (a Bosnian love story that we already wrote about), but according to some reports, she has already confirmed her interest in the role.
What's also interesting is that Sony is also looking to sign Brad Pitt alongside Jolie as Mark Antony, Cleopatra's lover.
Well, we all know that Elizabeth Taylor portrayed Cleopatra on screen opposite her husband Richard Burton in the 1963 film, so why not Jolie/Brad then?
We'll definitely keep an eye on this one, so stay tuned!