Movie News
Angels & Demons Viral: Secret Message in Teaser Trailer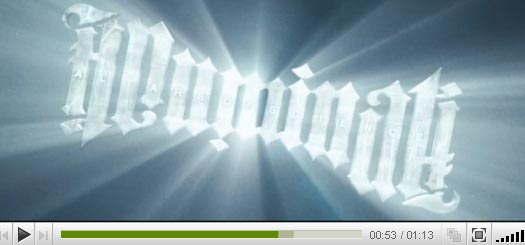 Two days ago, Sony released the teaser trailer for "
Angels & Demons
," the followup to
Dan Brown
's highly successful book/movie
The Da Vinci Code
. Hidden in the trailer is an ambigram (reads the same thing upside down as upside right) of Illuminati that also figures heavily in the plot of the book/movie. Digging a little deeper, there's actually a hidden message in the letters of the ambigram. With a few steps in Photoshop, the words "
Altars of Science
" is clearly visible.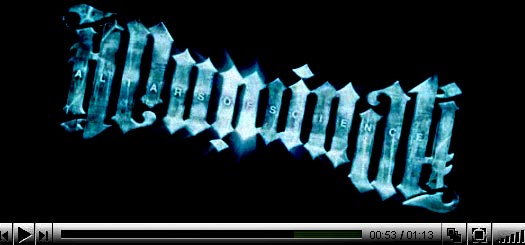 It just happens that Sony owns a site with a domain name
www.altarsofscience.com
, which contains a video feed of a room with the word "Illuminati" written on the wall and a device that looks like a bomb. There is also a countdown set to run out on May 15th, 2009, which is the theatrical release date of "Angels & Demons."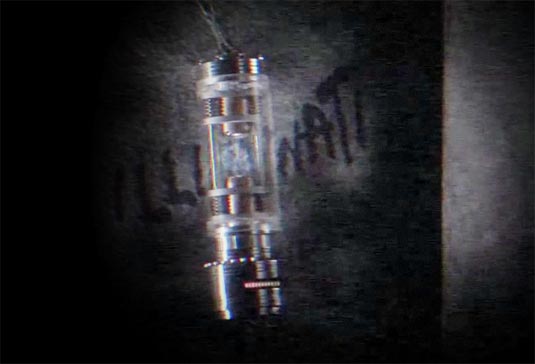 Looking at the source code for the website, there seems to be a message from the Illuminati, stating:
"We will destroy your four pillars, brand your preferiti and sacrifice them on the altars of science…and then bring your church down upon you. Vatican City will be consumed by light."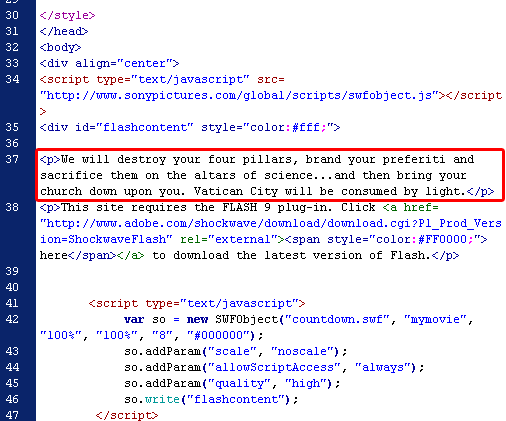 If this is any early indication of the viral marketing campaign for the movie, it looks like Angels & Demons will easily surpass its predecessor.
Tom Hanks will reprise his role ( Da Vinci Code) as the Harvard religious expert Robert Langdon. Ron Howard again directs the film, which is produced by Brian Grazer, Ron Howard, and John Calley. The screenplay is by David Koepp and Akiva Goldsman.
The film also stars Ayelet Zurer, Ewan McGregor, Pierfrancesco Favino, August Fredrik and Stellan Skarsgård.