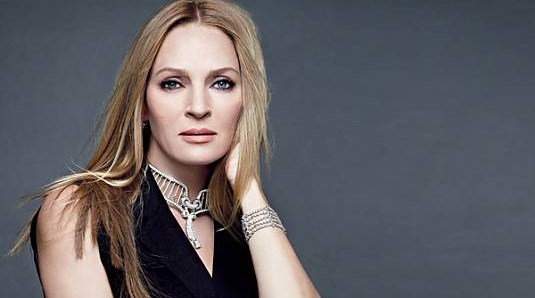 Uma Thurman is back! This time as an anti-gay activist in the upcoming biopic Anita, which comes from directors Rob Epstein and Jeffrey Friedman. Sounds familiar? Sure it does, Thurman jumps in to play a former celebrity singer and orange juice spokeswoman Anita Bryant in the whole thing. That should be interesting… So, at this moment we know that Epstein and Friedman will direct the biopic from a script written by Chad Hodge, which will reportedly revolve around:
…a former celebrity singer and orange juice spokeswoman, who, when she allows a gay screenwriter into her home, is forced to confront her past as an anti-gay Christian crusader who successfully campaigned to overturn a gay rights law in Florida and destroyed her show biz career in the process.
Yep, definitely sounds promising. After all, don't forget that the above mentioned filmmaking duo stands behind the Linda Lovelace biopic Lovelace. Thurman, on the other hand, can be seen next in Lars von Trier's epic pornographic drama Nymphomaniac. As for Anita, let us also add that Darren Star, Howard Rosenman, Jeffrey Schwarz and Dennis Erdman (and we all remember them from Sex and the City) will produce the project. Let us know what you think about this news & stay tuned for more updates!