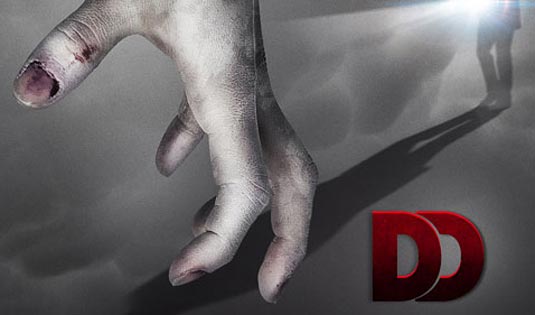 Despite the fact it doesn't have an official release date yet,
Dylan Dog: Dead of Night
is supposed to hit theaters in March. We get to see
Brandon Routh
as the wildly popular Italian detective SRTL. Later in the month, on March 18-20, the second Chicago Comic & Entertainment Expo starts, so it will be interesting to see which 2011 movie and television projects decide to make their presence felt in this up-and-coming show. Summary: Brandon Routh (
Superman Returns
) stars as hesitant paranormal detective Dylan Dog, who finds himself in a struggle between and among the undead, and
Sam Huntington
(
Marcus)
, Dylan's  trusted assistant. Also co-starring are
Taye Diggs
(TV's
Private Practice
) as
Vargas
, head of the Vampire family,
Anita Briem
(
Journey to the Center of the Earth
) as
Elizabeth
, another would-be in the long line of Dylan defeats and
Peter Stormare
(
Constantine
), as
Wolfgang
, the head of the werewolf family. "Dead of Night" is based on the world's best-selling horror comic series, "Dylan Dog," created by
Tiziano Sclavi
and published by Italy's Sergio Bonelli Editore. The comic book series has sold over 56 million units in 17 languages since its debut in 1986.
Kevin Munroe
has directed an official American film. Diversity between the comic result in the film being set in New Orleans instead of London, the character of
Groucho
being replaced by an un-dead assistant called Marcus due to issues for the production to acquire the rights to use the
Groucho Marx
name and style. Another difference is Dylan Dog's Volkswagen Beetle being black with a white hood instead of the opposite like in the comic. The film was originally going to premiere on Halloween 2010 in Italy but has since been pushed back to a March 2011 release. The film has been produced by the independent company Platinum studios. When Dylan Dog isn't getting a bj, he's fighting zombies, werewolves and vampires, as depicted in the second international poster you see below. [source:
STYD
]
Italian Dylan Dog Poster