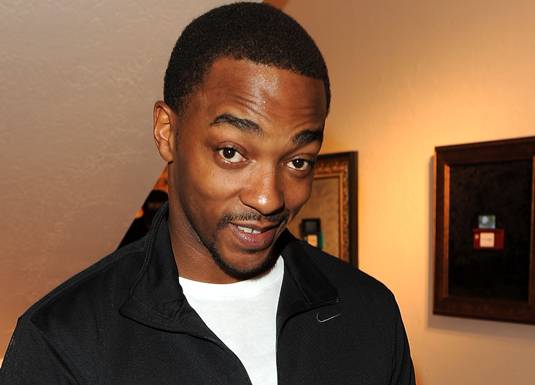 Pain and Gain, an upcoming 2013, black comedy film written by Christopher Markus and Stephen McFeely is based on a 1999 Miami New Times article about two bodybuilders who got caught up in an extortion ring and a kidnapping scheme that went terribly wrong.
Well, Anthony Mackie is in talks to join Mark Wahlberg and Dwayne Johnson as the third lead in Michael Bay's low-budget Paramount pic.
Mackie is in talks to play Adrian Doorbal, a big-hearted bodybuilder who works out with Wahlberg's character, Daniel Lugo and has little to show for his hard work, leading him to get involved with Lugo's scheme.
John Turturro was lately rumored to play the victim of their scheme, but Ed Harris and Rob Corddry are definitely playing supporting roles — Harris will co-star as private detective Ed Du Bois, while  Corddry will play John Mese, the former accountant and notary who owns the gym where Lugo works.
Bay is producing with Donald De Line and Ian Bryce with shooting expected to begin in early spring.
Mackie was recently appeared in Summit's 'Man on a Ledge,' and he will be seen later this year in Fox's adaptation of'Abraham Lincoln: Vampire Hunter and WB's The Gangster Squad.
The New Orleans native recently wrapped the lead in the indie horror Vipaka, along with Forest Whitaker and Sanaa Lathan.
[youtube]http://www.youtube.com/watch?v=2GxSDZc8etg[/youtube]
The Hurt Locker – Official Trailer