Movie News
Anthony Mackie In World War Z and Gangster Squad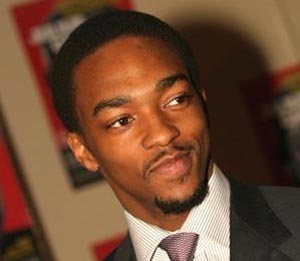 Anthony Mackie is very busy guy these days. You don't trust us? Well, guess what, The Hurt Locker star, now occupied with that Abraham Lincoln: Vampire Hunter project, is attached to star in two high profile projects as well!
First one is an upcoming Marc Forster's adaptation of Max Brooks' zombie novel titled World War Z, and the other one is Ruben Fleischer's 1940's crime drama The Gangster Squad. Not bad at all, right?
Ok, one thing is for sure. Both of these projects are definitely something worth our attention. Now, with Mackie on board – even more.
As you probably remember, Gangster Squad already has Sean Penn, Josh Brolin and Ryan Gosling on board, although it's still unknown what role Mackie would play.
On the other hand, World War Z, has Brad Pitt and previously reported Mireille Enos set to star.
And just in case you forgot some details about World War Z, here's a little description: "Brooks tells the story of the world's desperate battle against the zombie threat with a series of first-person accounts "as told to the author" by various characters around the world.
A Chinese doctor encounters one of the earliest zombie cases at a time when the Chinese government is ruthlessly suppressing any information about the outbreak that will soon spread across the globe. The tale then follows the outbreak via testimony of smugglers, intelligence officials, military personnel and many others who struggle to defeat the zombie menace. Despite its implausible premise and choppy delivery, the novel is surprisingly hard to put down. The subtle, and not so subtle, jabs at various contemporary politicians and policies are an added bonus…"
Let us also remind you that the production on World War Z is set to start his June.
[youtube]http://www.youtube.com/watch?v=W0Pyv755CSM&feature[/youtube]
Anthony Mackie