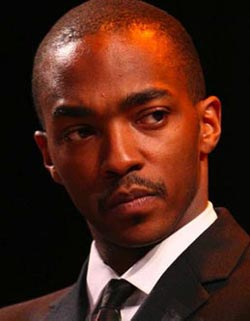 It's official now – Anthony Mackie has joined the cast of the upcoming Ruben Fleischer project titled The Gangster Squad.
Sounds familiar to you? Well, I'm sure it does, but don't get confused, it's the same project that we already wrote about, although the working title back then was Tales From the Gangster Squad.
Still, one thing is for sure, this project definitely has an awesome cast on board, and we're glad to hear Mackie will join the list that already includes Sean Penn, Josh Brolin, Ryan Gosling and Michael Pena.
So, as you already know, Gangster Squad is based on a series of 2008 articles in the Los Angeles Times by Paul Lieberman and examines an LAPD unit that's set up in the 1940s to fend off the growing influence of the East Coast Mafia in the city.
The police group becomes very powerful, the battles with the Mafia escalate, and mayhem and betrayals ensue. More than 100 people involved with the squad were interviewed for the series, including attorneys for L.A. Mobsters Bugsy Siegel and Mickey Cohen and two former members of Cohen's entourage, one of whom was present on the night Jack 'the Enforcer' Whalen was shot.
Let me also remind you that former LAPD officer Will Beall wrote the script based on a series of Lieberman's articles, and as for the cast, here's a little reminder!
Sean Penn is set to play LA gangster Mickey Cohen, while Josh Brolin, Ryan Gosling, and Michael Peña will play members of The Gangster Squad.
Anthony Mackie, on the other hand, is now set to play former LAPD lieutenant Rocky Washington, although at this moment it's still not known how large his role is.
But, as usual, we'll keep an eye on the whole thing, so make sure you stay tuned!