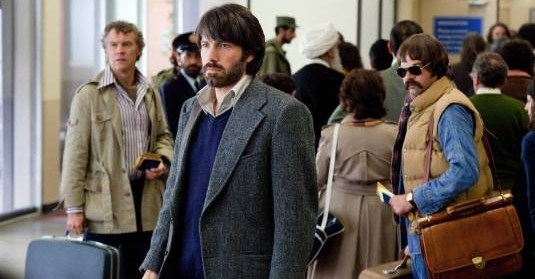 Exactly!
A brand new featurette for
Ben Affleck
's upcoming
Argo
is here, and I definitely recommend you to check it out. I mean – just in case you still have any doubts about this project, this
5-minute
video will show you that Affleck's drama, based on true events, is worth your full attention! I will let director explain all the necessary details to you, but not before I (once again) repeat the official part of this story. As I said, the whole thing is based on true events and chronicles the
life-or-death
covert operation to rescue six Americans, which unfolded behind the scenes of the Iran hostage crisis.
Argo
centers a CIA
exfiltration
specialist named Tony Mendez, played by Affleck, who comes up with a risky plan to get six Americans (who found refuge in the home of the Canadian ambassador) safely out of the country. Beside Affleck, this movie also stars
Alan Arkin
,
Bryan Cranston
,
John Goodman
,
Kerry Bishe
,
Kyle Chandler
and
Rory Cochrane
.
Argo
opens on October 12th, 2012. Check out the new featurette and let us know what you think!