Movie News
Arnold Schwarzenegger, Danny DeVito and Eddie Murphy are TRIPLETS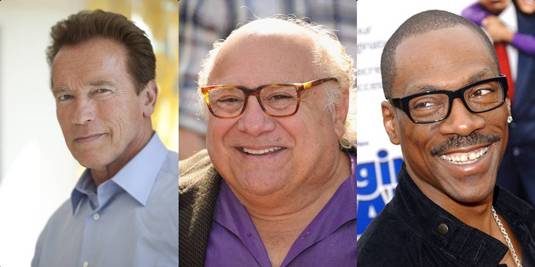 24 years later, a Twins sequel is on the way and furthermore, the new film will be called Triplets and will make Eddie Murphy a part of this strange family!
If you are confused, okay let's try this again: Universal are going forward with a sequel to 1989′s Twins, bringing back Arnold Schwarzenegger & Danny DeVito, and throwing Eddie Murphy in as the third brother — which, therefore, makes this film Triplets.
The hunt is on for writers to develop the concept, which sounds crazy enough to work as a solid comedy sequel.
There's no director attached yet, but the original helmer, Ivan Reitman, will still produce with his Montecito Picture Co.
After all, the twins were born in a secret lab somewhere in the Western hemisphere, so it's not that absurd for them to have an African-American brother.
It was back in May of 2011 when we first heard rumblings of a sequel; I just hope we don't have to wait so long for the next one.
However, stay tuned.