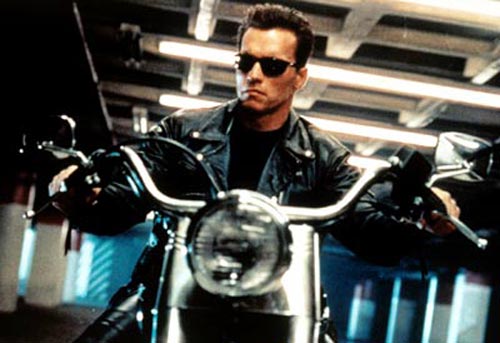 No, this is not a report from 1984. We're actually talking about a brand new The Terminator movie, but with old good Arnold Schwarzenegger in the leading role!
Ok, this is not such a surprise, and I'm sure you all remember our previous chat about Schwarzenegger's possible return on a big screen, right? But what's now interesting is the fact that new Terminator film will have an interesting guy in director's chair – that is Fast Five helmer Justin Lin!
Of course, Lin is still in talks to direct the whole thing, because according to some reports, he will not be signed on until Fast Five box office results are in.
On the other hand, we also learned that "no screenwriter or production company is attached to the project yet, but it's already said that Universal, Sony and Lionsgate are expressing interest, especially with the series headliner, Schwarzenegger committed."
Ok, this already sounds promising, although I must admit that I'm a huge fan of Cameron's original Terminator, but I would definitely like to hear more details about the future story from Lin's corner of view.
By the way, the rights to Terminator are currently owned by a hedge fund, Pacificor, which bought them in bankruptcy proceedings for another hedge fund, Halcyon, which made Terminator Salvation.
On the other hand, copyright laws state that the rights of The Terminator go back to James Cameron once the year 2018 arrives.
What do you think about this one? Let us know and stay tuned for more updates!