Movie News
Aubrey Plaza, Mark Duplass & Jake Johnson Join Safety not Guaranteed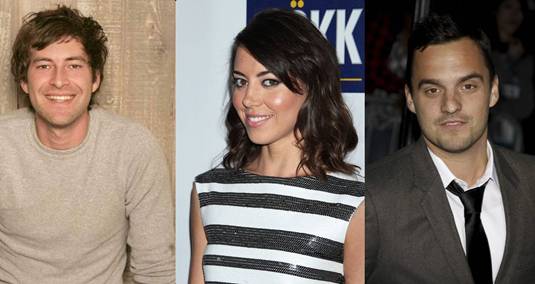 Aubrey Plaza is without fail turning in outstanding work on Parks and Recreation and has now joined up with Safety Not Guaranteed, the new indie film centered on an Internet meme.
Jake Johnson (Ceremony) and Mark Duplass (True Adolescents) joined Plaza in the story inspired by real life of three magazine employees sent to investigate a classified ad from a man seeking a partner for time travel. Colin Trevorrow is making his directorial debut using Derek Connolly's original script.
Now Lynn Shelton (Humpday), Jeff Garlin (Curb Your Enthusiasm), Mary Lynn Rajskub (Julie & Julia), Kristen Bell (Veronica Mars), Jenica Bergere (Barry Munday), and novice Karan Soni have joined the cast of Safety Not Guaranteed.
Albeit the idea is shocking and the original joke has made even big green smiley, it can easily pass into something over-sentimental. Straight out of line, this general story screams of themes and subjects we've already been disturbed with and seeing as the producing company Big Beach Films has been responsible for the cool and cute Little Miss Sunshine and Away We Go, we have a feeling it could very well go the exact same route.
Big Beach's Peter Saraf said:
From unusual inspiration Derek and Colin have created a funny and touching story. We've been trying to team up with the Duplass Brothers for some time and are very grateful they finally returned our calls."
The comedy is set to start shooting next month.
Check out trailer for abovementioned low-key comedy with similar laid-back charm.
[youtube]http://www.youtube.com/watch?v=dEp3NKG2U5U[/youtube]
Away We Go – Official Trailer [HD]