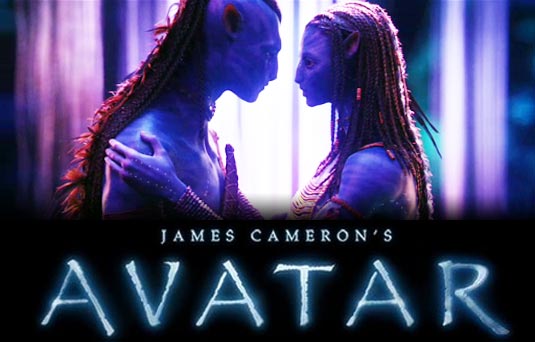 Finally, here it is! After
brand new Hi-Res pics
from the movie, earlier posted, the first official teaser trailer for
James Cameron
's highly anticipated sci-fi epic "
Avatar
" has been revealed. Find out what the world on Pandora looks like. After the teaser trailer, you can see more tomorrow at "Avatar Day" when Twentieth Century Fox and Cameron debut the film's trailer everywhere. The worldwide trailer launch will be presented in all formats, including IMAX 3-D, IMAX 2-D, digital 3-D, digital 2-D, and 35mm 2-D. The trailer will also be available online. The extended look at "Avatar" will unspool only on August 21st and only in 3-D in select theaters and IMAX. A wounded ex-marine (
Sam Worthington
) is sent to settle the planet Pandora against his will. He gets caught by the planet's natives, called Na'vis, and falls in love with one of them (
Zoe Saldana
). On their planet, he undergoes an experiment to transform into an avatar, another physical version of himself, which is a giant otherworldly creature who he can control through his mind.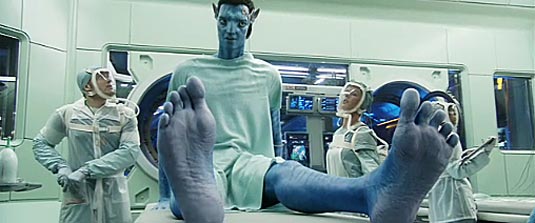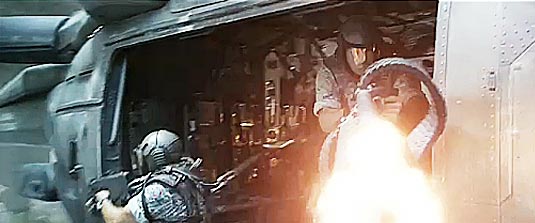 "Avatar," which stars
Sam Worthington, Zoe Saldana, Sigourney Weaver, Michelle Rodriguez, Giovanni Ribisi, Joel David Moore, CCH Pounder, Peter Mensah, Laz Alonso, Wes Studi, Stephen Lang
and
Matt Gerald
, will be released on December 18th 2009.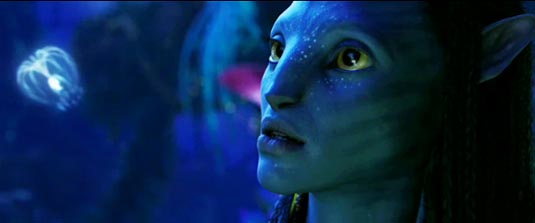 Download Avatar teaser trailer:
HD-quality 1080p
[1920 px] − 166 Мb (QuickTime)
HD-quality 720p
[1280 px] − 99 Мb (QuickTime)
HD-quality 480p
[852 px] − 40,0 Мb (QuickTime)