Movie News
AVENGERS 2: Aaron Taylor-Johnson Confirmed As Quicksilver
Aaron Taylor-Johnson, the only actor being mentioned for the role is now officially attached to play the speedy superhero in the Avengers sequel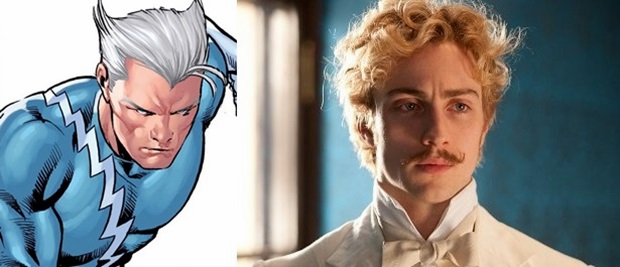 The Kick-Ass star Aaron Taylor-Johnson has reportedly closed his deal to play Pietro Maximoff aka Quicksilver in Joss Whedon's Avengers: Age of Ultron.
The only actor being mentioned for the role is now officially attached to play the speedy superhero in the Avengers sequel. The major sticking point on him was his publicity commitments for the Godzilla reboot, a film in which he stars alongside Elizabeth Olsen who will also portray Wanda, aka Scarlet Witch in The Avengers: Age of Ultron.
Her own casting hasn't been officially confirmed, but word comes via Samuel L. Jackson earlier this month. While Olsen plays Taylor-Johnson's love interest in the new Godzilla movie, she's only his sister in the upcoming Avengers follow-up; that's not weird at all.
However, now Taylor-Johnson can both hit the road on a Godzilla press tour and then suit up as Pietro Maximoff. After all, this shouldn't pose a problem for the mutant son of Magneto who has the ability to run at superhuman speeds.
The actor will be fighting alongside Robert Downey Jr., Chris Hemsworth, Chris Evans, and Mark Ruffalo among those returning for The Avengers: Age of Ultron when it opens in theaters on May 1st, 2015.
Bearing in mind Marvel Studios doesn't have the rights to say that the characters are either Magneto's children or even mutants, writer/director Joss Whedon will have to come up with some kind of clever idea to explain their powers. But if the subject of 'father' comes up, you will know who is being talked about.