Movie Posters
Embrace Your Inner Demon: Completely Weird Poster For BAD MILO (Plus Red Band Trailer)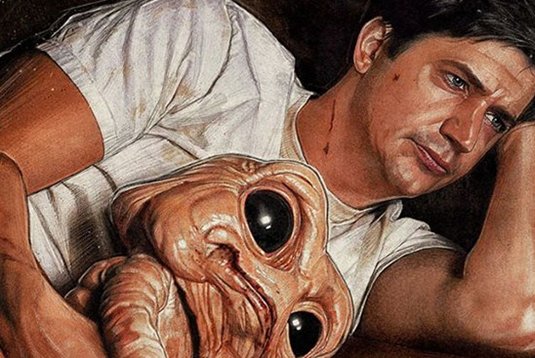 What's so weird about it? We're talking about an ass demon for God's sake! In other words – that inner demon is a demon baby living in Ken Marino's colon! We also have a red band trailer for Jacob Vaughan's upcoming horror comedy Bad Milo (previously known as Milo), so I definitely recommend you to head inside and take a sneak peek at Duncan and his little friend… So, here's the thing: Marino plays Duncan, a man with intense stomach trouble who fears that he actually has a demon living inside his intestines. When he gives it permission to come out during a therapy session, he names it Milo and tries to live a life in which he, not his demon, is in charge. Here's what it looks like: Or, if you prefer the official synopsis for this weird story:
Duncan's life is a real pain in the ass. Tormented by a manipulative, crooked boss, a nagging mother, a deadbeat new age dad, and a sweet, yet pressuring, wife, his mounting stress starts to trigger an insufferable gastrointestinal reaction. Out of ideas and at the end of his rope, Duncan seeks the help of a hypnotherapist, who helps him discover the root of his unusual stomach pain: a pintsized demon living in his intestine that, triggered by excessive anxiety, forces its way out and slaughters the people who have angered him. Out of fear that his intestinal gremlin may target its wrath on the wrong person, Duncan attempts to befriend it, naming it Milo and indulging it to keep its seemingly insatiable appetite at bay.
Beside Marino, the rest of Bad Milo cast includes Peter Stormare, Gillian Jacobs, Stephen Root and Patrick Warburton, and the movie is set to hit theaters on October 4th, 2013 (On Demand August 29th, 2013). Any thoughts?