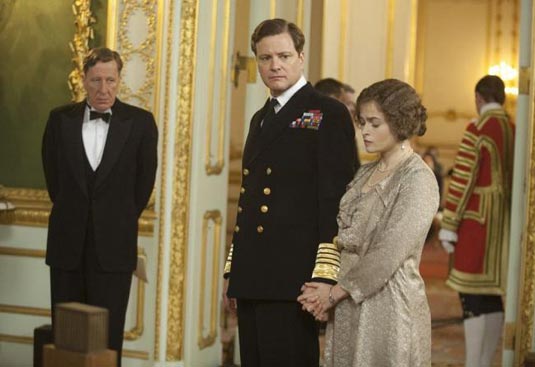 We know whose night has just begun and who's going to celebrate all night long!
Tom Hooper's King took almost everything (check out the list below if you don't trust me), and when I say that I mean that the movie actually won half the 14 awards (or seven, if you prefer) it was up for, including Best Film, Best Actor for Colin Firth, Best Supporting Actress for Helena Bonham Carter and Best Supporting Actor for Geoffrey Rush!
This royal drama also took best British Film, the first film to take both best film and best British film honors in decades.
Ok, what's also interesting…hm, let me see. Tom Hardy, yes, Inception star was crowned as a big winner at the Ceremony!
In raking in the Rising Star honor, Mr Hardy ended up beating out fellow nominees including Gemma Arterton, Andrew Garfield, Aaron Johnson and Emma Stone. That's nice. But, it's not interesting, it's actually funny.
Hardy should have been selected for the rising star back in 2008 after RocknRolla or Bronson. But, whatever…
I suppose this time next year it will all be about The Iron Lady?
Check out the full list of nominees here
Complete list of winners:
Best Film
The King's Speech
Outstanding British Film
The King's Speech
Director
David Fincher – The Social Network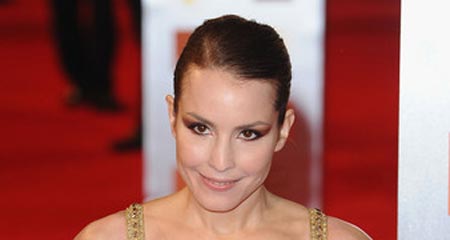 Outstanding Debut By A British Writer, Director Or Producer
Chris Morris – Four Lions
Leading Actor
Colin Firth –  The King's Speech
Leading Actress
Natalie Portman – Black Swan
Supporting Actor
Geoffrey Rush – The King's Speech
Supporting Actress
Helena Bonham Carter – The King's Speech
Original Screenplay
The King's Speech – David Seidler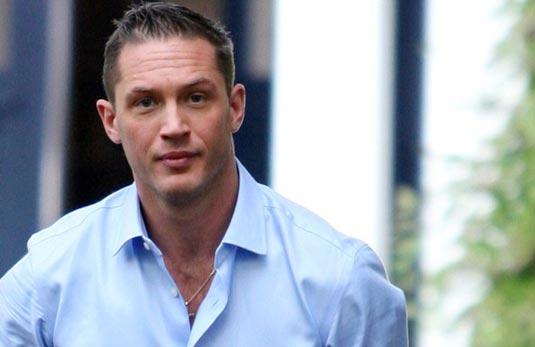 Adapted Screenplay
The Social Network – Aaron Sorkin
Film Not In The English Language
The Girl With The Dragon Tattoo
Animated Film
Toy Story 3
Original Music
The King's Speech – Alexandre Desplat
Cinematography
True Grit – Roger Deakins
Editing
The Social Network – Angus Wall, Kirk Baxter
Production Design
Inception – Guy Hendrix Dyas, Larry Dias, Doug Mowa
Costume Design
Alice in Wonderland – Colleen Atwood
Sound
Inception – Richard King, Lora Hirschberg, Gary A Rizzo, Ed Novick
Special Visual Effects
Inception – Corbould, Franklin, Lockley, Bebb
Make Up & Hair
Alice in Wonderland – Valli O'Reilly, Paul Gooch
Short Animation
The Eagleman Stag – Michael Pleas
Short Film
Until the River Runs Red – Paul Wright, Poss Kondeatis

Orange Wednesdays Rising Award
Tom Hardy