Movie News
Barry Levinson to Direct Timothy McVeigh Bombing Movie O.K.C.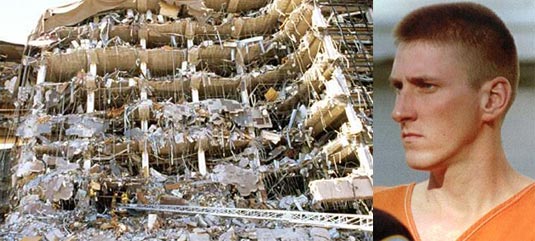 Another indie drama is coming. And we're here to report that You Don't Know Jack (HBO's Jack Kevorkian pic), Man of the Year, What Just Happened director Barry Levinson will be in charge for this project titled O.K.C.
O.K.C. is the movie that will focus on the trial of Timothy McVeigh, the man responsible for the 1995 bombing of the Alfred P. Murrah Federal Building in Oklahoma City.
According to Deadline the film is written by Clay Wold, whose brother was on the McVeigh defense team, and that "he clerk's determination to expose the truth led to a bigger conspiracy and nearly destroyed the young man."
Levinson previously directed projects like Good Morning, Vietnam, Bugsy and Sleepers, so, we guess that he's the right man for this political thriller.
Peter Safran (Flypaper) is producing and financing the indie pic through his Safran Co. banner, which just wrapped the Chris Sparling-penned thriller "ATM."
We'll keep an eye on this O.K.C. project, so make sure you stay tuned for more updates!