Movie News
'Batman: The Dark Knight' – Joker or Batman?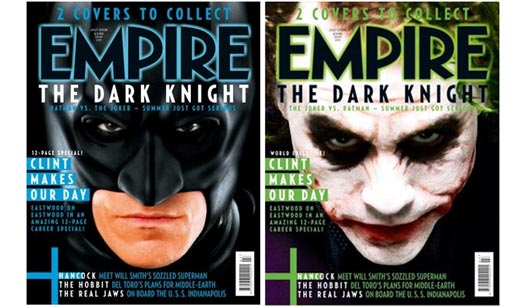 With last month's issue of
Empire
being smashed open thanks to an appearance from '
The Incredible Hulk
', this month sees a staring contest between two of the biggest names on this year's superhero calendar, and both look to be meaning business. Readers will once get the choice to choose from different covers (or if you're a hardcore collector, just buy both), with one showing everyone's favourite crusader with a cape,
Batman
, whilst the other (which will undoubtedly fly off the shelves) shows the psychotic mug of Gotham's latest threat,
The Joker
.