Movie News
BATTLE ANGEL to Follow AVATAR Sequels by 2017, Says Jon Landau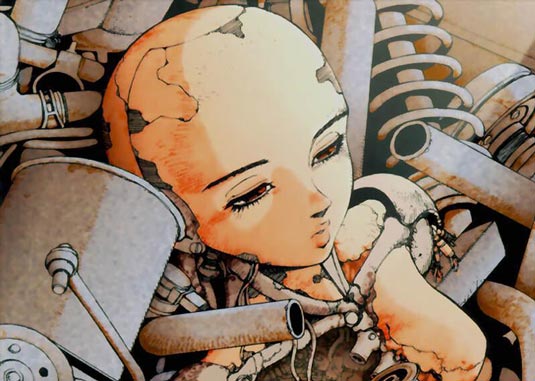 There's been a lot of talk out of the Avatar camp lately, and just yesterday we wrote about James Cameron revealing Avatar 4 would be a prequel. But what happens after those films are done, within the next few years? It appears that Jon Landau and Cameron still plan for the next film in the line-up to be Battle Angel, an adaptation of Yukito Kishiro's manga (and of course follow-up anime), Battle Angel Alita. The story focuses on a scientist who discovers a female-looking android in a junkyard. He brings her back to life, patches her up and raises her as a daughter. Then, the two set sails on bounty hunting adventures. Cameron's passion for the project is well-documented, but fans will likely have to wait until 2017 at the earliest to see Battle Angel on screen. In an interview with MovieZine, Landau commented on the possibility of seeing Battle Angel on screen by 2017:
I am sure you will get to see Battle Angel. It is one of my favorite stories, a great story about a young woman's journey to self-discovery. It is a film that begs the question: "What does it mean to be human?". Are you human if you have a heart, a brain or a soul? I look forward to giving the audience the film.
While clearly there are no casting decisions yet, since a lot of time remains until Battle Angel gets off the ground, Landau reiterated that the Avatar sequels would be their focus over the next few years, with the manga adaptation following up:
Who we want to put in the lead role today and who we want to put in the lead role when the time comes, it can be two totally different people who would be right for the role. Now we focus on Avatar for the next four or five years. It will hopefully right after that.
For those of you who are unfamiliar with the series (which is hard to believe, but anyway), here's the description of the first volume (via Amazon):
When Doc Ido, a talented cyberphysician, finds Alita's head in a junk heap, she has lost all memory of her past life. But when he reconstructs her, she discovers her body still instinctively remembers the Panzer Kunst, the most powerful cyborg fighting technique ever known. In the postapocalyptic world of the Scrapyard, as the secrets of Alita's past unfold, each day is a struggle for survival.
When was a period of merely five years able to stop casting speculation before? So who do you think would play the role of Alita? Sound off in the comments!