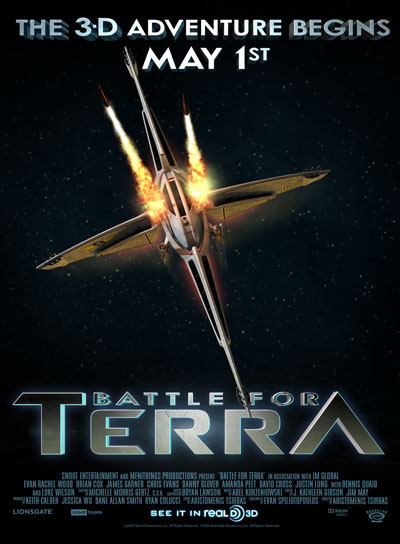 You saw the trailer for
Aristomenis Tsirbas
'
animated adventure "Battle for Terra"
yesterday, and now today we've got two poster for the movie. In the film, a peaceful alien planet faces annihilation, as the homeless remainder of the human race sets its eyes on Terra. Mala, a rebellious Terrian teenager, will do everything she can to stop it.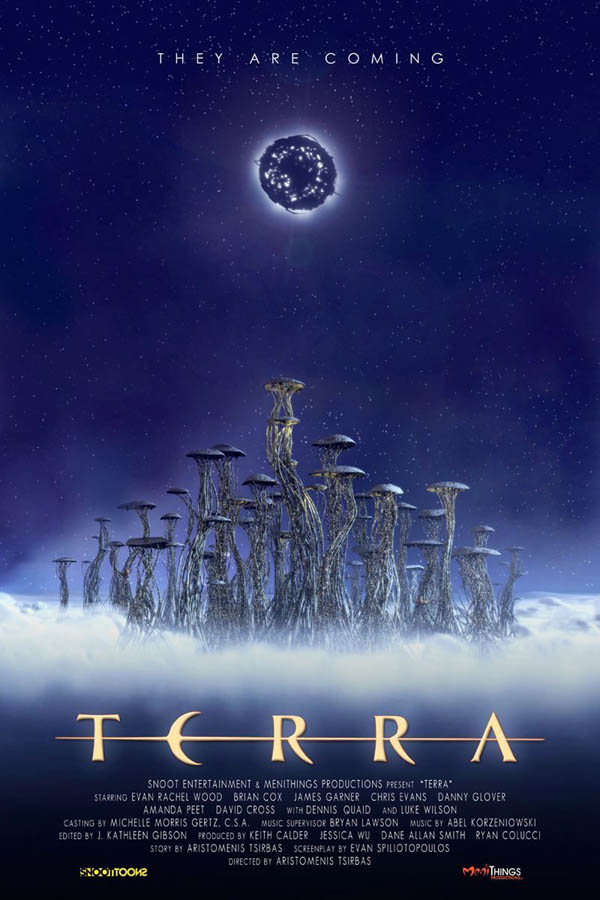 "Battle for Terra" which stars
Evan Rachel Wood, Brian Cox, Luke Wilson, David Cross, Justin Long, Amanda Peet, Dennis Quaid, Chris Evans, James Garner, Rosanna Arquette
and
Chad Allen
is scheduled to hit theaters on May 1st, 2009.