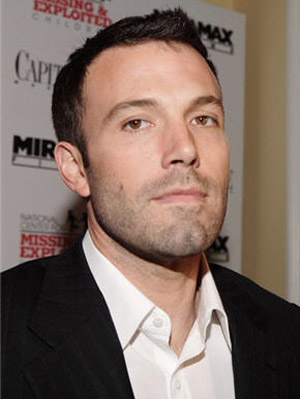 Argo is definitely familiar project for all of us, and I'm sure you'll be glad to hear the latest update on the upcoming Ben Affleck's project.
Apparently, all those rumors (that we already shared with you) were true, and Affleck is indeed attached to star as the lead!
Ok, we do admit it's a little bit confusing, since we already had a chance to hear that Affleck cast Alan Arkin and John Goodman and at one moment we all thought Arkin is on board to play the lead. But now, it looks that Affleck has cast himself for that part…
According to Variety, Affleck is now interested in playing character named Tony Mendez, "the CIA exfiltration expert who created a fake Hollywood production to get six Americans who were hiding out at the Canadian ambassador's out of Iran."
That obviously means Goodman and Arkin will have to satisfy with the supporting roles, so now Goodman is on board to play make-up artist John Chambers, who was utilized by the spies to convince suspicious locals that the film crew was in fact a film crew, while Arkin will star as Lester Siegel, a O.S.S. spy-cum-film producer.
As we already reported, Argo story is about CIA rescue mission during the Iran Hostage Crisis, when six American embassy staff escaped the compound and were on the lam in Tehran for months, until the CIA rescued them by creating a fake Hollywood production company and pretended to be in Iran location scouting for a big-budget sci-fi epic.
Chris Terrio (Heights) is responsible for the script based on the article titled 'How the CIA Used a Fake Sci-Fi Flick to Rescue Americans from Tehran' which chronicles an effort by the CIA and the Canadian government to rescue six U.S. diplomats from the U.S. Embassy that was controlled by Iranian revolutionaries.
George Clooney and Grant Heslov will produce the project, and as usual, with every new update on this project, we'll be right back, so make sure you stay tuned!