Movie Posters
BERSERK: THE GOLDEN AGE ARC III – DESCENT New Trailer and Poster Revealed!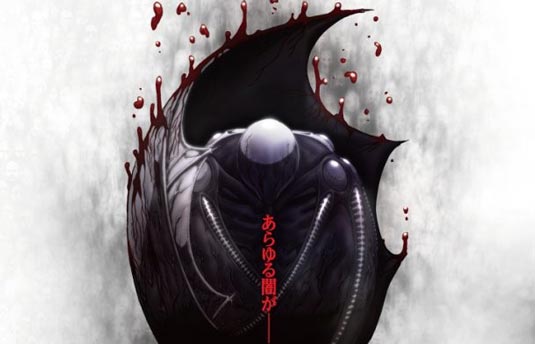 The Yahoo! Movies Japan website began streaming the full 112-second trailer for
Berserk: The Golden Age Arc III – Descent
(Berserk Ōgon Jidai-Hen III: Kōrin), the third part in Studio 4°C's and
Toshiyuki Kubooka
film adaptations of
Kentarou Miura
's dark fantasy Berserk manga, on Friday. A new poster and a trailer for the film was also unveiled on Friday with the tagline, "All darkness… eclipses light." Have a look! The film is scheduled to run for about 107 minutes and so far carry an R18+ rating given by Japan's Film Classification and Rating Committee (Eirin) for "extremely provocative sexual content" on October 16th. But, the new movie poster and trailer list a R15+ rating. The Gigazine website reports there are now plans to resubmit the film to Eirin for the R15+ rating, but if it stays designated as R18+, theaters will be required to restrict the film to viewers 18 years old or older. The film will open in Japan on February 1st, 2013.