Movie Posters
Best Movie Posters of 2009 Were Not Found in Theaters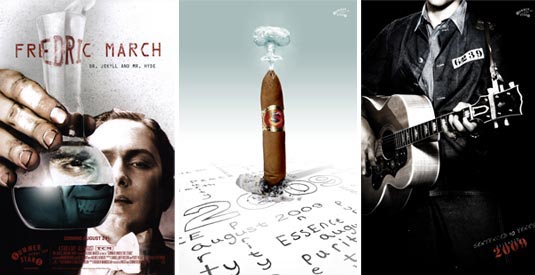 Online retailer MovieGoods has released its list for the "
Best Movie Posters of 2009
," and not one could have been found on display at a local theater during the year. MovieGoods' chief, Bob McLauchlan, said that after studying the hundreds of movie posters released in 2009, the company believes the very best designs came from outside the traditional design houses and were instead created by the Turner Classic Movies team for their "Summer under the Stars" promotion. McLauchlan:
"There were some very good movie posters to come out of the marketing departments of the major studios for 2009. In terms of design, layout and creativity, we feel like the TCM team set a new standard"
Each year, Turner Classic Movies dedicates the month of August to "Summer under the Stars" – each day being dedicated to one of Hollywood's most enduring stars. To promote the event, TCM released re-imagined versions of movie posters designs. "Dr. Strangelove" and "Guess Who's Coming to Dinner" are among the classics that were included. While the TCM movie posters took the top spots on the MovieGoods' list, they weren't the only "Best Of" posters included for 2009. The MovieGoods' list includes other categories as well as the "best of" list. There are 17 categories in all, including five posters from 2009 for the "Best Theatrical Movie Poster."
This film was Grace Kelly's last before retiring from the screen and marrying the Prince of Monaco. It was musical remake of "The Philadelphia Story". Of the two re-imagined posters we like the poster that shows the martini glass in what is a faux invitation to the wedding of Tracy Lord (Grace Kelly). The tag line "Groom TBA" is a nice touch. The second poster is less inspiring with Kelly and Sinatra atop a wedding cake.