Movie News
Big Screen Adaptation of 'Elvis: Still Taking Care of Business' Names Director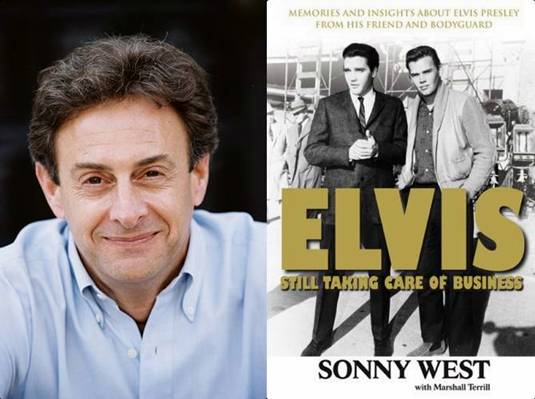 Isn't it about time they make a biopic about Elvis Presley? Yes, of course, the King of Rock 'n' Roll is now getting the full big-screen treatment.
On the eve of the 35th anniversary of Presley's death RLF Victor Productions has brought in John Scheinfeld to helm and re-write the script for Fame & Fortune, an adaptation of the 2007 book 'Elvis: Still Taking Care of Business' written by the King's bodyguard and close friend for nearly two decades, Sonny West, and celebrity biographer Marshall Terrill.
RLF Victor Productions President Cindy Friedlander wrote the script for Fame & Fortune with Michael Schlau and West.
Production is expected to begin in late fall, with a theatrical release in summer 2012 to match with Presley's anniversary on Aug. 16.
Scheinfeld told Billboard.biz, making a comparison between The King's Speech and this script:
At the heart, this is the story of an intimate friendship. When the story starts, Elvis is on top of the world and Sonny is a poor kid from Memphis. It's a little brother-big brother relationship. The more time they spend together — and the more Elvis sees he can trust Sonny – the more they become equals until there is a transition where Sonny becomes the big brother.
Scheinfeld would like for the film to have 'If I Can Dream' which has become one of his greatest ever performances.
Emmy and Grammy nominee John Scheinfeld is most notably for the feature film documentary The U.S. vs. John Lennon. He lately directed and wrote Who Is Harry Nilsson (And Why Is Everybody Talkin' About Him)?
Who do you think would play Elvis? Johnny Depp?
Watch the trailer for a documentary about The Beatles's favorite American musician Harry Nilsson:
[youtube]http://www.youtube.com/watch?v=SoFpvG5fb-0[/youtube]
Who Is Harry Nilsson (And Why Is Everybody Talkin' About Him)? – Trailer
Also, check out Jonathan Rhys Meyers as Presley in 2005 CBS mini-series that chronicles the rise of American music icon from his humble beginnings in Tupelo, Mississippi to his international superstardom. Not bad.
[youtube]http://www.youtube.com/watch?v=wW6xxuoR9ck[/youtube]
Elvis (2005) part 1 of 17
 Source: THR