Movie News
Billy Connolly Completes THE HOBBIT Cast as Dwarf Warrior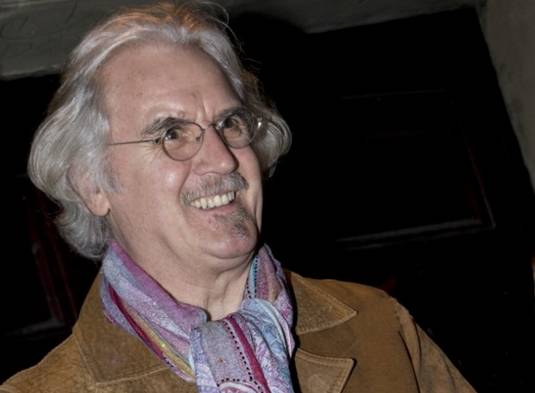 Scottish comedian
Billy Connolly
will play a pugnacious dwarf warrior Dain Ironfoot in
Peter Jackson
's upcoming
The Hobbit
movie. Jackson said the recruitment of Connolly, best-known as the Big Yin, completed casting for his latest two-part film prequel to JRR Tolkien's The Lord Of The Rings, currently being shot on location in New Zealand. He said in a statement:
We could not think of a more fitting actor to play Dain Ironfoot, the staunchest and toughest of dwarves, than Billy Connolly, the Big Yin himself. With Billy stepping into this role, the cast of The Hobbit is now complete. We can't wait to see him on the battlefield."
After years of delays, the US$500 million project began filming in Jackson's homeland last March.
The Hobbit: An Unexpected Journey
is due to be released in theaters on December 14th 2012, while
The Hobbit: There and Back Again
is slated for release 12 months later. Actors reprising their roles from the previous Rings films include
Ian McKellen
, who returns as Gandalf,
Cate Blanchett
as Galadriel,
Orlando Bloom
as Legolas,
Christopher Lee
as Saruman,
Elijah Wood
as Frodo, and
Andy Serkis
as Gollum. British actor
Martin Freeman
is starring in the lead role of hobbit Bilbo Baggins, who is swept into an epic quest to reclaim the lost Dwarf Kingdom of Erebor from the fearsome dragon Smaug. Other big names appearing include
Barry Humphries, Stephen Fry, James Nesbitt
and
Evangeline Lilly,
as well as
Benedict Cumberbatch
is also appearing as Smaug the dragon.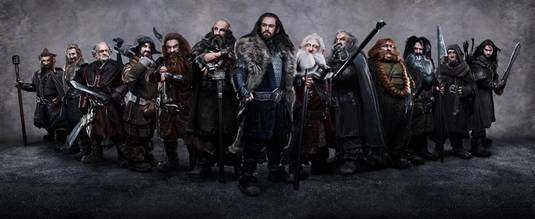 All 13 Dwarves – The Hobbit: An Unexpected Journey