Movie News
Billy Crystal Will Host the 2012 Oscars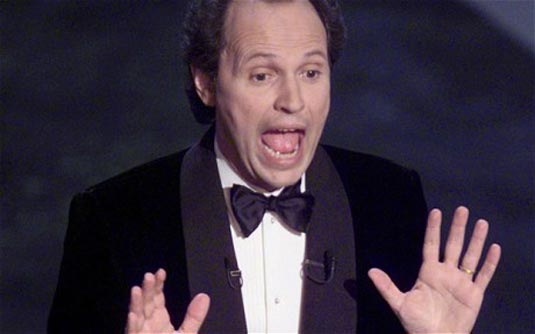 Ok, the Academy has not yet released a statement, but I think we finnaly have the next Oscar host. And that's not his first time. Actually he will be the host of the Academy Awards for the ninth time.
Who could that be (in case you haven't read the title of our news)? And the winner is Billy Crystal! Surprised?
We all know Brett Ratner and Eddie Murphy have stepped down from Oscar duties. First Ratner, who apologized for saying that "rehearsal is for fags," then followed Murphy whose loyalties to Ratner were bigger than his want to host the Oscars (?).
So, Brian Grazer has stepped in to take control and we have Billy Cristal who tweeted:
"Am doing the Oscars so the young woman in the pharmacy will stop asking my name when I pick up my prescriptions. Looking forward to the show."
Well, sorry guys, no Muppets this year, at least not at the Oscar ceramony.
UPDATE: The Academy has confirmed that Billy Crystal will host the 2012 Oscars.