Movie News
Black Swan Writer Mark Heyman to Make XOXO Facebook Stalker Movie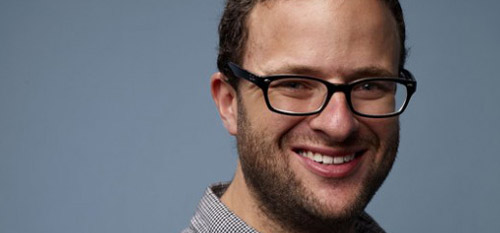 Facebook is still popular in Hollywood. Deal with it! And now, when we know that Black Swan writer Mark Heyman will be in charge for something that has a lot to do with Facebook, it sounds even more popular.
Or, maybe we should call this movie The Social Network meets Black Swan online?
Whatever, I'm trying to say that we're here today to start a little chat about project titled XOXO. So, let's start it.
First of all, a little explanation. XOXO is a project that will tell us a story of a twentysomething man who meets a female contemporary on Facebook and begins a digital relationship with her, only to find the object of his affections take the relationship to an obsessed and stalker-y place.
I like the way guys from LATimes explained the whole thing by saying – think Fatal Attraction but with Facebook.
They also add that one of the historic challenges in depicting digital life on a movie screen is showing characters interact with a computer screen in a way that's also cinematically interesting.
It looks that XOXO will (at least try to) avoid this problem "by constructing the digital interactions in stylized visual sequences." And that, you must admit, sounds perfect.
On the other hand, we also learned that the script is now being circulated in Hollywood, including to numerous genre labels, as it seeks financing and distribution, and that a message to Heyman was not returned.
No surprise here, after all we all know Heyman is quite busy with that Age Of Rage project, and he also has Machine Man with Darren Aronofsky attached to direct.
And when it comes to Aronofsky and XOXO, he's already attached to produce it!
So, yes, he's very busy, indeed. But, that's one reason more for us to keep an eye on his upcoming projects, and for you to stay tuned!