Movie News
Bob Geldof in Mauvaise Fille Film Inspired by Philosopher Bernard-Henri Levy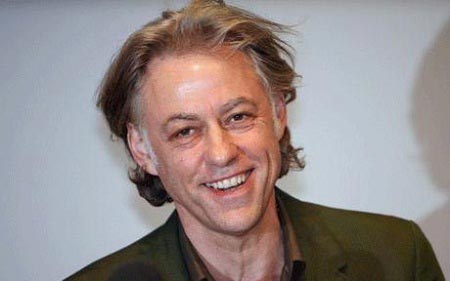 Bob Geldof
involved in an upcoming movie project – now that's a good news, right? Wait until you hear the rest of it! According to the latest reports, Geldof is attached to star in the French film
Mauvaise Fille
. You can find
Bad Girl
translation on the internet, but I guess that actually means
Bad Daughter
. One thing is for sure – this movie is actually an adaptation of
Justine Levy
's book of the same name, and for the rest of the details, check out the rest of the report. Trust me, it's interesting enough! Geldof, musician and activist, will star as French intellectual Bernard-Henri Levy, or should we say – a character closely based on Levy, one of France's most famous public intellectuals. Just in case you're wondering what's so special about Bernard-Henri Levy, we're here to answer that question. Levy, (often referred to today, in France, simply as BHL) is French public intellectual, philosopher, journalist and one of the leaders of the "Nouvelle Philosophie" (New Philosophy) movement in 1976. You already guess that Mauvaise Fille is written by Levy's daughter, Justine, and from all that's mentioned above, it looks that Geldof is the right kind of man for this role! He'll star as George, a rock star separated from his wife, Alice. As we mentioned, both characters were inspired by the author's parents, Bernard-Henri Levy and Isabelle Doutreluigne.
Carole Bouquet
, is rumored to be attached to the film as well as
Arthur Dupont, Jacques Weber
and
Johanna Price
.
Izia
, whose father is a legendary French singer Jacques Higelin, will star in her debut role as Justine Levy. Shooting will begin on April 4 in Paris, before moving on to other regions in France. Geldof formerly starred as Pink in the 1982 musical film
Pink Floyd The Wall
, and he also appeared in the TV movies
Number One
back in 1985 and
Beyond the Groove
in 1990. We're happy to hear he's heading back to the big screen, and as usual, we'll keep an eye on this story. Stay tuned!
Mauvaise Fille