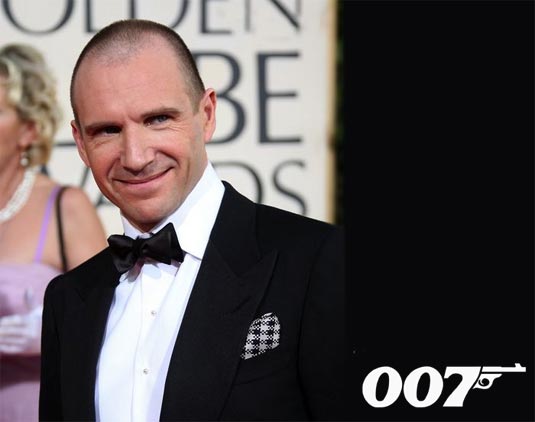 Ralph Fiennes is being aligned as one of the stars of a new James Bond movie. It was revealed that Hollywood reps are in talks with the producers and director Sam Mendes about a role in the film code-named James Bond 23. Mendes, who will direct Daniel Craig as Special Agent 007 and Judi Dench as M, has reportedly spoken to Fiennes about taking on what has been explained as 'a darkly complex' character. It was obvious that Fiennes has not interested in the typical run far run good action movie, but he was tickled pink when he was told of Mendes's 'revolutionary' ideas for Bond 23.
It's the first of a new generation of Bond films, and the ideas Mendes has push the film into darker territory where the characters are modern, mature and challenging,"
said unnamed film executive from LA, working closely to production team.
I was told Fiennes was approached because the part is one of extreme complexity and only an actor of great ability and dexterity can take it on — and Ralph's name is top of our list."
Anyway,  it's not the same part that's being talked about for Javier Bardem. A studio source has already confirmed: "Javier would be a genuinely menacing Bond villain." The movie will be released on November 9, 2012 on the 50th anniversary of the franchise. We'll continue to keep you updated on Bond 23. Stay tuned, positive tension rise over most popular MI6 spy!
Ralph Fiennes Wallpaper