Movie News
Brad Pitt to Produce Andrew Dominik's BLONDE Marilyn Monroe Movie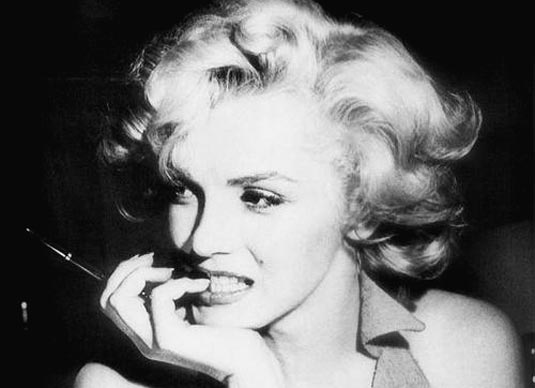 This is why you should always have a plan b. Just in case someone out there makes the same movie before you.
Remember those days when we all wrote about two Marilyn Monroe movies? Yeah, the first one was Simon Curtis' (now well-known) My Week with Marilyn with Michelle Williams in the leading role, and the other one was (suppose to be) Andrew Dominik's Blonde with Naomi Watts attached to play legendary blonde.
Well, I'm sure you're asking now – what the hell happened with the second one? We have no idea. Apparently, Dominik decided to leave that one behind, and continue with his adaptation of the crime novel Cogan's Trade. Or, if you prefer – Killing them Softly movie, with Brad Pitt as the lead.
But, wait, it looks that Blonde is not dead after all! According to the latest reports, now we have Pitt's Plan B production company on board to produce the project which is based on the 2000 novel written by Joyce Carol Oates. The whole thing will reportedly center on "an imagined inner life of the iconic actress".
I have nothing against this decision, and I'm definitely interested to hear more about Blonde. But I'm curious about Naomi Watts and her possible re-involvement in this project. In case you forgot, she's already attached to another biopic, and will soon deliver us Princess Diana's story.
Let's just hope she's still on board…
Stay tuned for more!