Movie News
Bradley Cooper May Be THE MAN FROM U.N.C.L.E.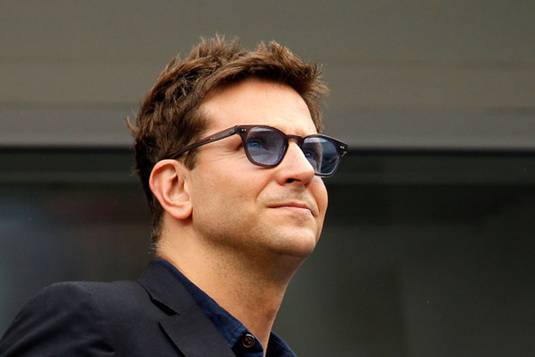 Bradley Cooper
is reportedly trying hard to romance Jennifer Lopez, but that's not what I meant to say. What I really meant to say is that 'only one of our spies is missing' because Warner Bros. and Bradley Cooper are in talks for the thesp to star in the big screen version of the '60s spy series
The Man From U.N.C.L.E.
Cooper has been offered the role of Napoleon Solo and Steven Soderbergh is still looking for the actor to play Illya Kuryakin, Russian native and Solo's sidekick on a mission to save the world or part of it. More formally, they were agents of United Network Command for Law Enforcement (U.N.C.L.E.) who fight the forces of Technological Hierarchy for the Removal of Undesirables and the Subjugation of Humanity (T.H.R.U.S.H.). Wow! Soderbergh previously offered the same part to Matt Damon, Johnny Depp and George Clooney, but actors passed due to various reasons. The plan is to start filming in March after Cooper wraps Alex Proyas' Paradise Lost for Warner Bros. too. Cooper has become not only a fine actor, but also a hot commodity for directors (and possibly for Jennifer too). He will also star in The Silver Linings Playbook for director David O. Russell and Derek Cianfrance's The Place Beyond the Pines with Ryan Gosling. In a recent interview with ComingSoon screenwriter Scott Z. Burns, the scribe for the planned movie version of The Man From U.N.C.L.E. described why he thought a film based on the 1964-1968 TV series can be 'cool stuff':
I thought it would be really fun to go back and look at spycraft in the Cold War and what you could and couldn't do," he said. "When you think about the world in the 1960's just in terms of cars and fashion and the aesthetic, to be able to go and shoot that world with today's cameras and today's technology, I think we could do some really cool stuff. Then also, the thing that was so cool about 'U.N.C.L.E.' that people don't realize–and this is why I like it more than 'Mission: Impossible'–the initial conceit of 'U.N.C.L.E.' was amazing. It was really about an organization that didn't have an affiliation with a country and Napoleon Solo and Illya Kuryakin were guys who should've been sworn enemies. One was Russian and one was American and they worked together. In that way, it was a really incredibly progressive, hopeful kind of show.
[youtube]http://www.youtube.com/watch?v=yQyJnAs7BlU[/youtube]
The Man From U.N.C.L.E.