Movie News
Bradley Cooper Offered Rocket Raccoon In GUARDIANS OF THE GALAXY?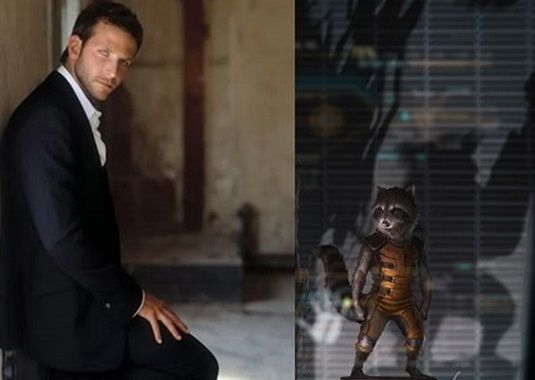 The same source who originated the idea that Ewan McGregor is set to return as Obi-Wan Kenobi in Star Wars: Episode VII has found out that Academy Award-nominated thesp Bradley Cooper is up for the voice of Rocket Racoon in James Gunn's sci-fi action-adventure Guardians Of The Galaxy. A new report from Latino Review claims that
According to my trusty sources out of England, Marvel just made the offer to Bradley Cooper reps to voice Rocket Raccoon!
The Hangover star is said to have neither accepted nor rejected it yet. Director Gunn has previously talked about bringing in real life raccoons to the set to 'get the behavior down.' He also explained his vision for a 'mangled little beast' who serves as 'the heart of the movie':
It's about creating a character that's a little animal that's taken and experimented on, pulled apart and put back together again and implanted with cybernetics. He's half machine and half raccoon and he's a little gnarled, miserable pretty angry creature because there's nothing else like him and that's not easy to be.
Apparently some Cooper fans think that his voice would fit the description of this feisty, gun-blasting rodent of violence and destruction. Do you think Cooper is Marvel's top choice for Rocket Raccoon? Guardians of the Galaxy hits theaters on August 1st, 2014. Stay tuned.