Movie News
Bradley Cooper Offered to Star Opposite Ryan Gosling in The Place Beyond the Pines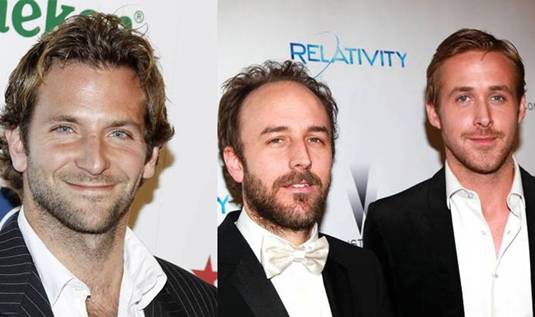 Bradley Cooper has definitely been going around and it's not because his movie The Hangover Part II will have been out for a few weeks. Last month Cooper was reportedly attached as a male lead in Juan Carlos Fresnadillo's remake of The Crow; yesterday we posted that Legedary Pictures just need to include Cooper to play Lucifer in an adaptation of Paradise Lost, plus he has been offered to star in Derek Cianfrance's The Place Beyond the Pines. Wow!
Variety is reporting that he has been offered to star along Ryan Gosling who would portray Luke, a motorcycle stunt rider who turns to bank robberies to support his newborn son, but when he encounters with a rookie police officer, the role Cooper is being eyed to play, their clash spirals into a generation gap.
It's just hard for me to see Cooper in a villain role for some reason. The man has to radiate the classic charm that women love and for him to take on the roles of Lucifer and the Crow, who are far from being enchanting and elegant, except you are the gothic type, it would be hard for me to believe. I could be wrong though. At any rate, it will be interesting to see what Cooper does with it since he has shown us that he can take on a lead role.
Director Cianfrance said about the film:
It's kind of an epic movie. It takes place over a couple of generations and it's kind of a crime story, kind of a mystery. I've had people tell me they feel like its The Deer Hunter meets The Godfather."
Cianfrance co-penned the script with Ben Coccio and it will handle foreign sales beginning with Cannes next week. They hope to shoot this summer in and around Schenectady, NY.
Follow us on Twitter.
Source: Variety