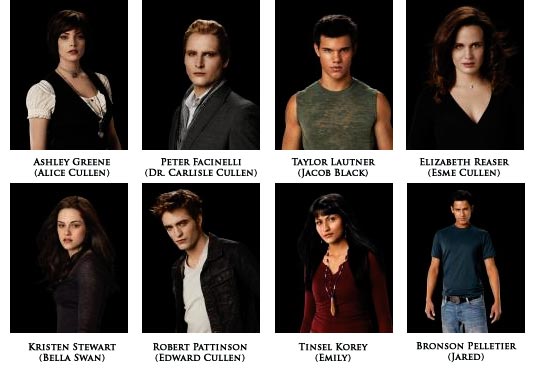 Summit Entertainment has just sent over a new character images from the new Twilight film

Eclipse

. In Eclipse, Bella once again finds herself surrounded by danger as Seattle is ravaged by a string of mysterious killings and a malicious vampire continues her quest for revenge. In the midst of it all, she is forced to choose between her love for Edward and her friendship with Jacob — knowing that her decision has the potential to ignite the struggle between vampire and werewolf. With her graduation quickly approaching, Bella is confronted with the most important decision of her life. The movie starring Robert Pattinson, Kristen Stewart, Taylor Lautner, Dakota Fanning, Anna Kendrick, Ashley Greene, Nikki Reed, Elizabeth Reaser, Jackson Rathbone and Peter Facinelli .
Ashley Greene (Alice Cullen), Eclipse
Nikki Reed (Rosalie Hale), Eclipse
Jodelle Ferland (Bree), Eclipse The third film in the franchise, Twilight Saga: Eclipse is directed by David Slade, based on the novel "Eclipse" by Stephenie Meyer, with a screenplay by Melissa Rosenberg. The Twilight Saga: Eclipse opens in theaters June 30, 2010  and it's been announced the world premiere is taking place during the Los Angeles Film Festival on 24th June at the Nokia Theatre. Click on any of these new images below to access our full image gallery for the film.
Kellan Lutz (Emmett Cullen), Eclipse