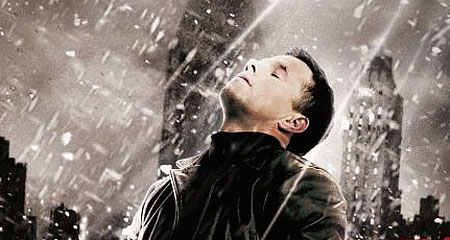 Today we have new international poster for "
Max Payne
" starring
Mark Wahlberg, Chris O'Donnell, Beau Bridges, Ludacris, Mila Kunis, Donal Logue,
Amaury Nolasco
and directed by
John Moore
. "Max Payne" tells the story of a maverick cop determined to track down those responsible for the brutal murder of his family and partner. Hell-bent on revenge, his obsessive investigation takes him on a nightmare journey into a dark underworld. As the mystery deepens, Max (
Mark Wahlberg
) is forced to battle enemies beyond the natural world and face an unthinkable betrayal.
John Moore, whose most recent projects include the war actioner "Behind Enemy Lines", the horror remake "The Omen", and the airborne adventure "Flight of the Phoenix", is directing from a script by Beau Thorne.
"Max Payne" is scheduled to hit theaters on October 17th.